Arrivederci Roma! Impressions from the Eternal City aus der Ewigen Stadt
14. October 2022
#bellaroma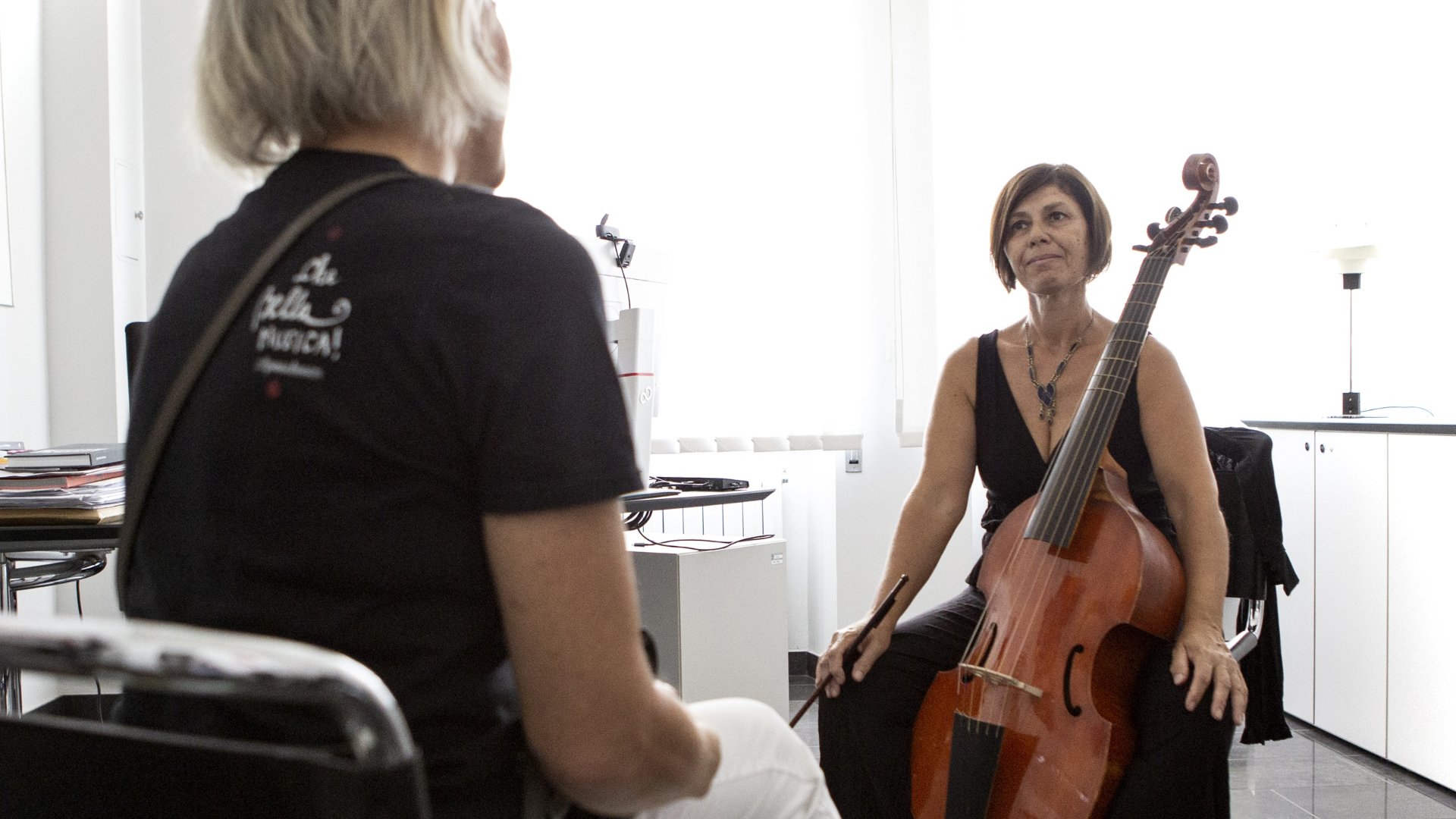 Having already offered the only live concerts in the Eternal City in the deep lockdown of winter 2020/2021, 1:1 CONCERTS returned to Rome on 08.10.2022. Invited and sponsored by the Embassy of the Federal Republic of Germany, we were able to contribute to the opening ceremony of the German Week. At the Goethe-Institut of Rome, transforming four otherwise rather hidden rooms into islands of musical encounters. A storageroom, the doctor's room, the examination centre and even the director's office were transformed into completely new sound spaces.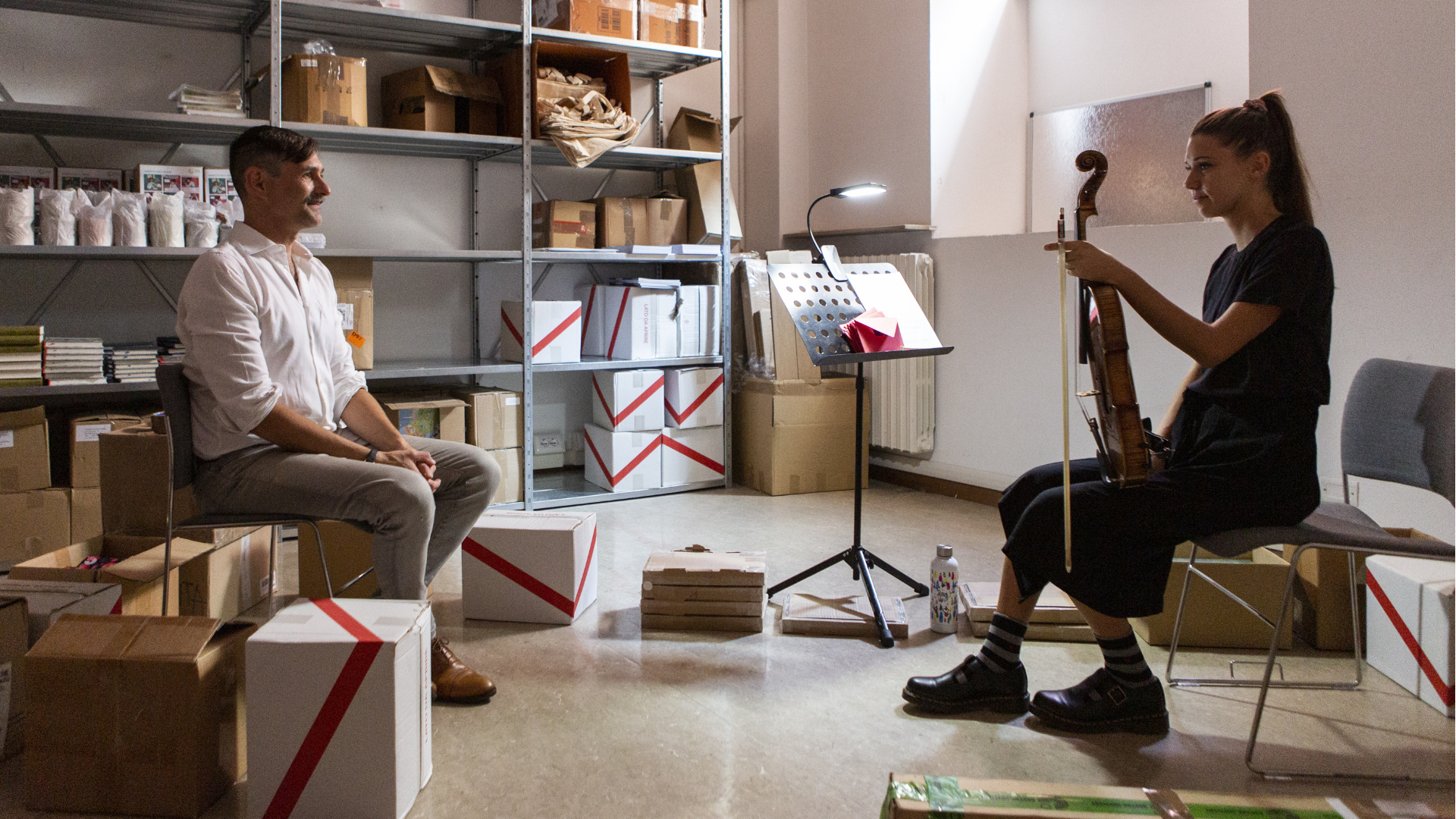 Those who had secured one of the 60 concerts, which were booked up in no time, enjoyed a quarter of an hour of musical tête-à-têtes, from a German-Italian line-up: Carolina Pace (recorders), Michele Carreca (lute), Carlotta Libonati (viola), Diana Fazzini (viola da gamba), Maria J Reich (violin) and Giulia de Mico (saxophone).
A Roman listener
Thank you so much for these magical emotions that were given to me from the very first moment. This was one of the most beautiful and impressive experiences for me in a long time. I carry it on in my heart.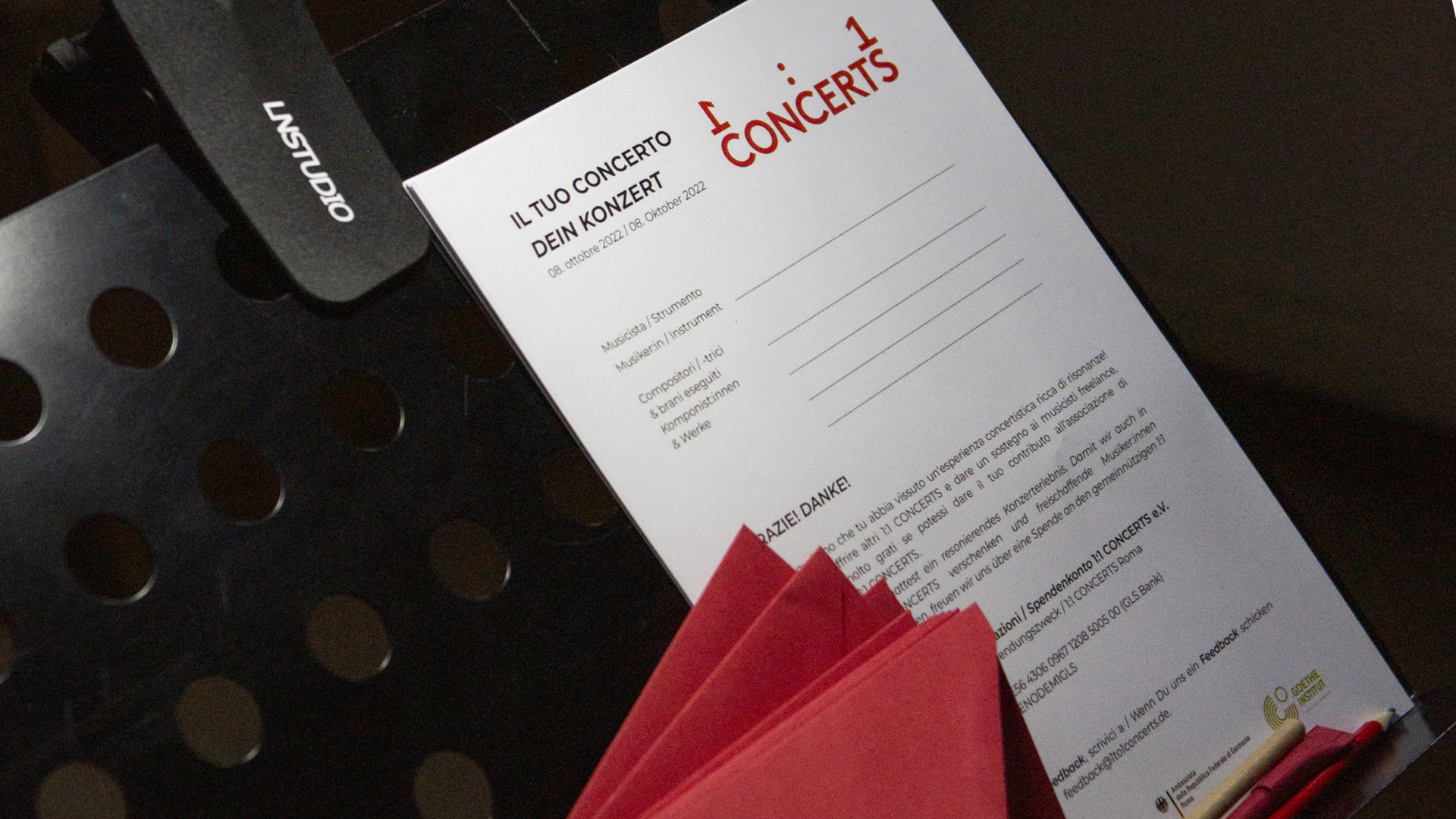 The hosts were also a German-Italian team from Berlin and the German Embassy: Sonja Bauer, Laura Bauer-Campuzano, Britta Biagi, Susanne Hock, Andreas Siegmund and Ursula Siebigs, and they accompanied their guests in wonderful peace.
Thanks to all those involved and participating!