About us
How it all started
The 1:1 CONCERTS© were initiated before the pandemic by flutist Stephanie Winker, scenographer Franziska Ritter, cultural mediator Christian Siegmund and architect Sophie von Mansberg. They touched many people at the chamber music festival Sommerkonzerte Volkenroda back in the summer of 2019. Despite or perhaps because of the pandemic restrictions, the format has proven its special quality and resonance. In a very short time, numerous colleagues, friends & enthusiasts have helped to spread 1:1 CONCERTS all around the globe. In May 2020, the first corona-compatible version started in Stuttgart together with the Staatsorchester Stuttgart and the SWR Symphonieorchester , closely followed by the Staatskapelle Dresden and the Dresdner Philharmonie. Since June 2021, 1:1 CONCERTS arfe played in Berlin and Erfurt, and many other orchestras and partners have followed. More than 10,000 concerts around the world have created real encounters and proximity despite the distance.
What is a 1:1 CONCERT?
A 1:1 CONCERT redefines the classical concert ritual: 1 musician meets 1 listener for 10 minutes of music. This musical "blind date" is designed as a surprise for all sides: artist, composer, work and instrument are not revealed in advance. The musician decides individually and situationally which piece will be played: a wordless mutual gaze is the impulse for a very personal concert at eye level - a very intense shared experience. A 1:1 CONCERT is always free of charge - the listeners' voluntary donations to the non-profit organisation 1:1 CONCERTS e.V. are used for creating a paid stage in one of our many projects.
You can reach us
team@1to1concerts.de 
+49 (0)30-91482755
The people behind
Franziska Ritter is a scenographer and studied architecture at the TU Berlin and the University of North London. She is a research associate of the Department of Stage Design & Scenic Space at TU Berlin and works as a lecturer for exhibition design and theatre construction at different universities. She is a representative and currently the leading member of the project of Digitality and New Technologies of the Deutsche Theatertechnische Gesellschaft. "Im/material Theatre Spaces - Augmented and Virtual Reality for Theatre". Moreover, she plays as a flutist for Ensemble Opus 45. 
franziska.ritter@1to1concerts.de

Christian Siegmund is a cultural mediator. He came into contact with classical music at an early age and learned piano and cello. He studied linguistics and literature as well as literary translation in Vienna, Florence and Munich. In addition to translating into various languages, he works as a purser for Lufthansa German Airlines. In March 2019 he was involved in the project "Listening differently" at Frankfurt's Alte Oper as a facilitator for Marina Abramović. He now lives in Berlin, where he runs a private art and music salon "Salon S", an experimental space for interdisciplinary artistic encounters. 
christian.siegmund@1to1concerts.de

Stephanie Winker is a flutist and studied at the New York Juilliard School and at HfM Hanns Eisler, Berlin. After working as a solo flutist for several major orchestras, she was part of the Leipzig Gewandhaus Orchestra from 2004 to 2015 including several solo performances. Moreover, she is an active member of the Ma'alot Wind Quintet with whom she has played many concerts all over Europe, America and Asia and recorded many award-winning CDs. Since 2013, Stephanie Winker works as a flute professor at the music academy HfMDK Frankfurt am Main and teaches at international master classes. Besides her manifold chamber music activities, she is a much sought-after orchestral soloist. 
stephanie.winker@1to1concerts.de

Léa Villeneuve is the 1:1 team assistant. The French flutist studied with Stéphane Réty and Stephanie Winker at the Universities of Dresden and Frankfurt. She plays as academic in the Dresden Philharmonic and as guest in several german orchestras like the WDR Sinfonieorchester Cologne. In addition, she continues her education in psychomotor therapy and contemporary dance. She brings body awareness into her teaching for flute students to prevent health problems and promote artistic expression. 
lea.villeneuve@1to1concerts.de
---
Want to join?
You want to become part of the 1:1 family and support our campaign as a musician, host or partner? Send us an email to: team@1to1concerts.de
---
Partners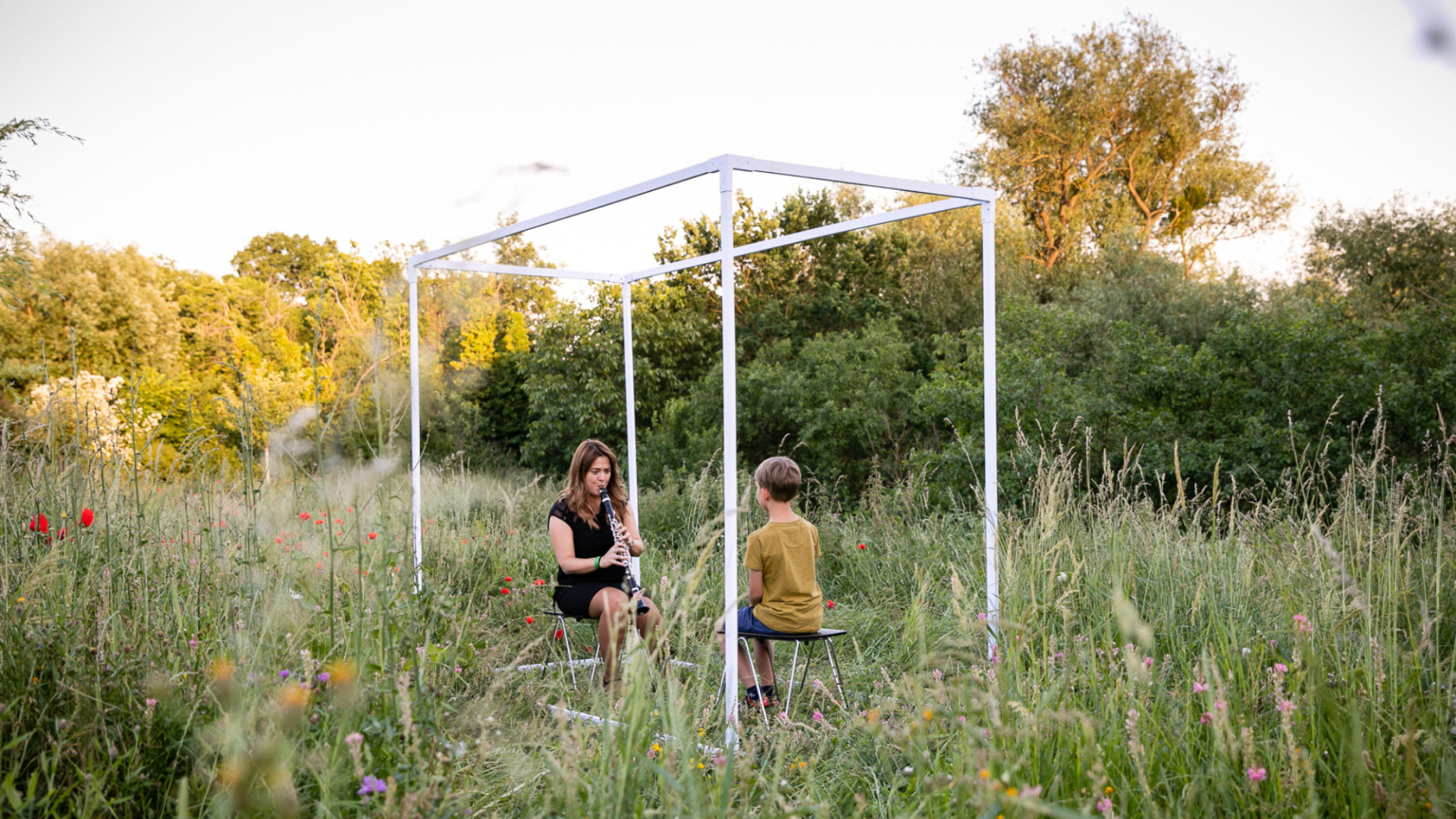 Bei einem 1:1 CONCERT begegnen sich 1 Musiker:in und 1 Hörer:in für 10 Minuten Musik. Dieses "blind date" an ungewöhnlichen Konzertorten ist für beide Seiten eine Überraschung: Künstler:in, Komponist:in, Werk oder Instrument werden vorab nicht verraten. Welches Stück gespielt wird, entscheidet der/die Musiker:in individuell und situativ im Moment des "Augenblicks": Ein wortloser Blickkontakt ist Impuls für ein sehr persönliches Konzert auf Augenhöhe - eine intensive gemeinsame Erfahrung. Auch durch außergewöhnliche Spielorte erobern wir neues Terrain fernab des Konzertsaals - ob Kunstgalerie, Schwimmbecken, Schrebergarten oder Cocktailbar - jeder Ort kann sich in eine Bühne verwandeln.

Das Projekt hat seit 2019 mit über 20.000 Konzerten auf der ganzen Welt viele besondere musikalische Begegnungen geschaffen. Über 2500 Mitwirkende - viele im Ehrenamt als Gastgeber:innen, Musiker:innen oder Organisator:innen - und an die 30 Orchesterpatenschaften bilden eine weltweite Community, die sich für nachhaltigen Kulturerhalt, Begegnungsqualität, Resilienz und Achtsamkeit einsetzen. 1:1 CONCERTS ist somit weit mehr als ein Konzertformat: eine Bewegung, eine Plattform, ein Netzwerk. Ziel ist ein neuer, lokaler und leichter Zugang zu Musik, die Schaffung von Resonanzräumen und die Förderung einer vielfältigen freien Szene.
Eintrittsfrei - für den guten Zweck! Der Besuch eines 1:1 CONCERTS ist stets eintrittsfrei - die freiwilligen Spenden der Hörer:innen fließen an den gemeinnützigen 1:1 CONCERTS e.V. oder andere gemeinnützige Projekte. Mit den Geldern werden Künstler:innen unterstützt, die durch die coronabedingte Absage aller Aufführungen ihre Einkünfte verloren haben und existentiell bedroht sind.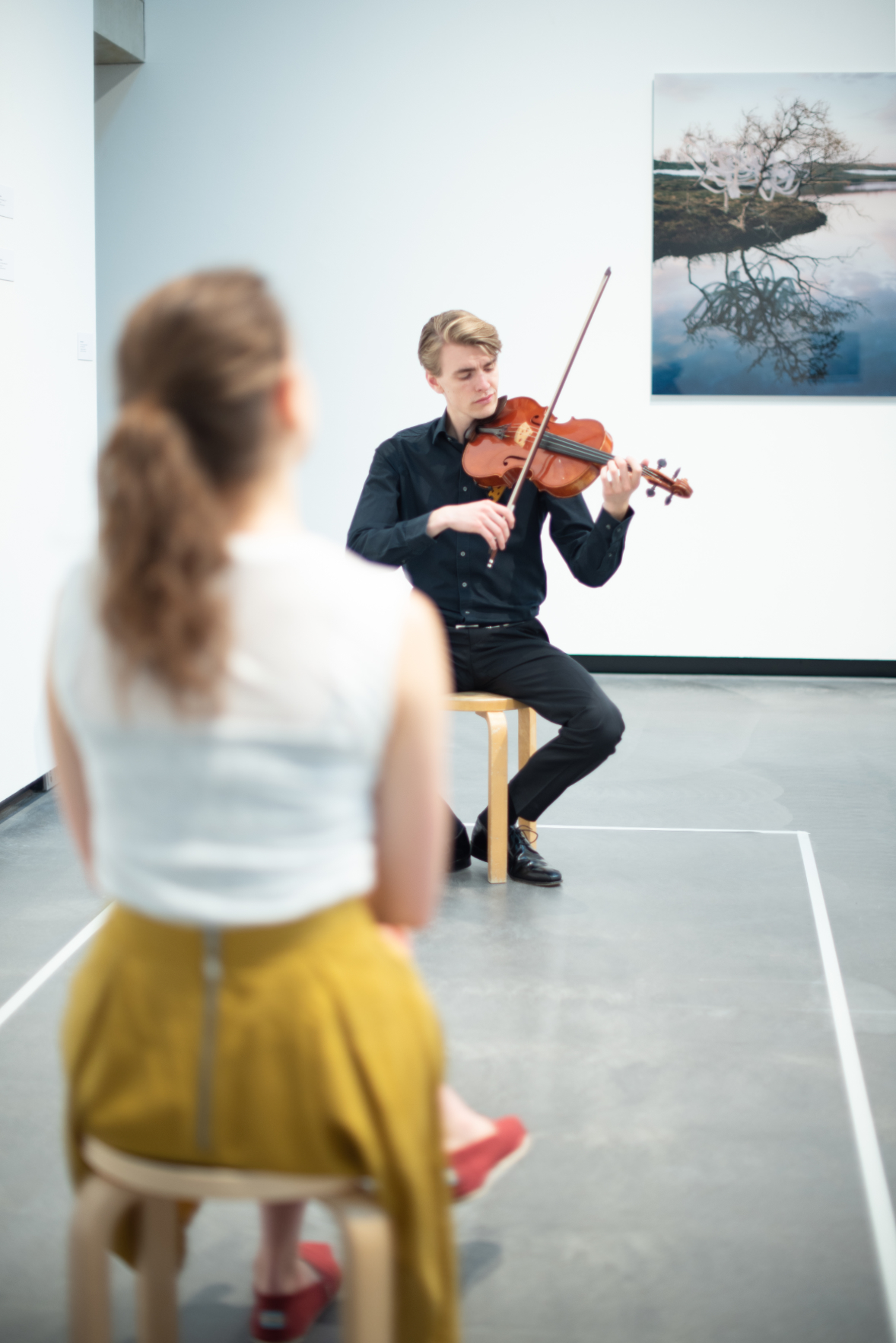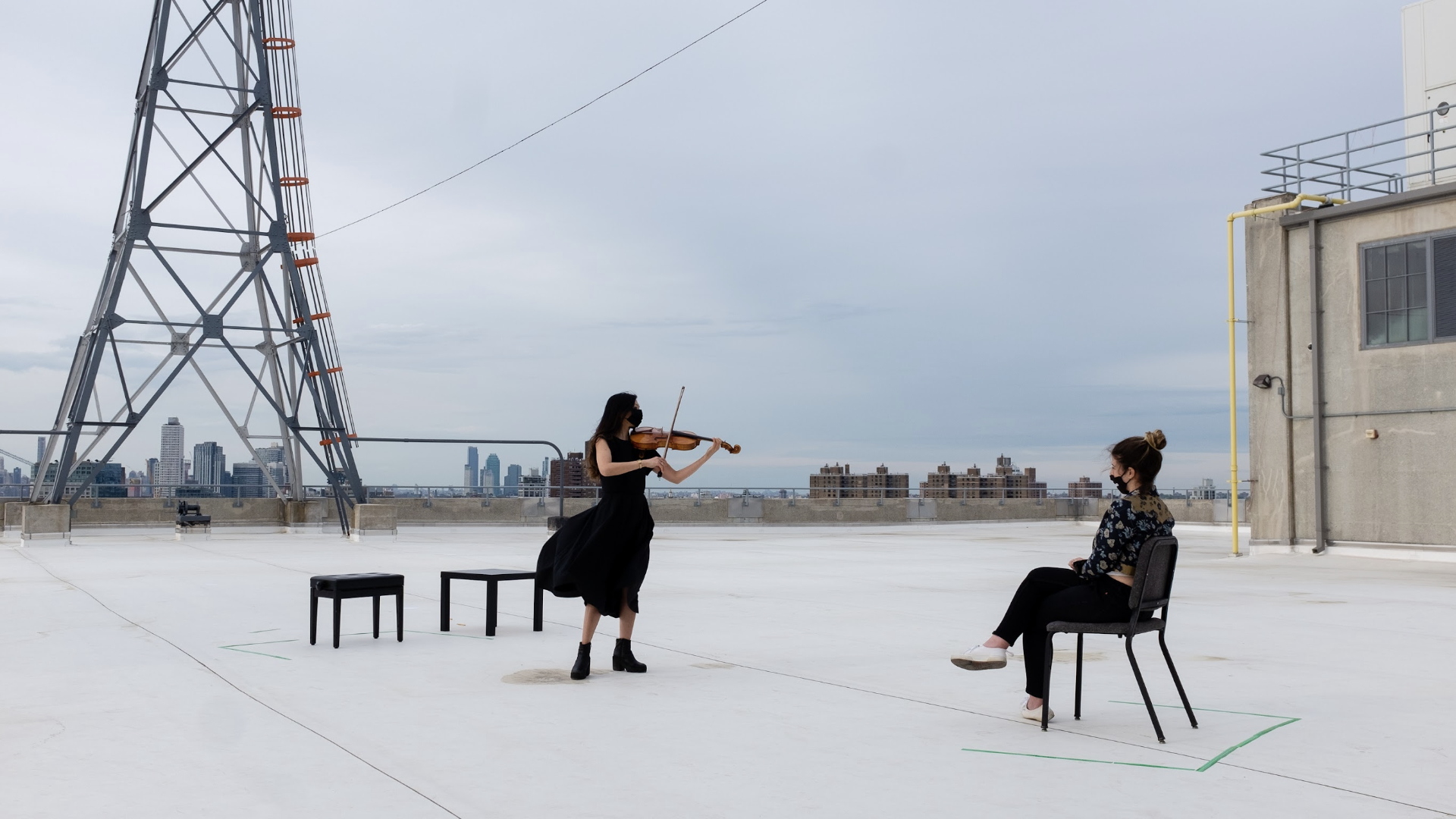 Wer steckt dahinter?
Als interdisziplinäres Team arbeiten wir in verschiedenen Konstellationen seit vielen Jahren zusammen. Mit großer Spielfreude gehen wir neue Wege bei der Gestaltung musikalischer Erlebnisräume, wie zum Beispiel beim Sommerkonzertfestival in Thüringen, bei dem 2019 auch die 1:1 CONCERTS zum ersten Mal erprobt wurden. Mit unseren Projekten loten wir die vielfältigen Beziehungen zwischen Musik, Raum und Menschen neu und anders aus.
Unsere Kooperationspartner
All unsere Projekte finden in Kooperation mit starken Partnern statt - allen voran renommierte Orchester und Kulturinstitutionen, die die 1:1 CONCERTS zu einem weltweit anerkannten Format gemacht haben. Auch die vielen Spielorte und Gastgeber:innen, die ehrenamtlich ihre Türen öffnen, sind eine der wichtigen Säulen unserer Projektarbeit. Wir sagen Dankeschön!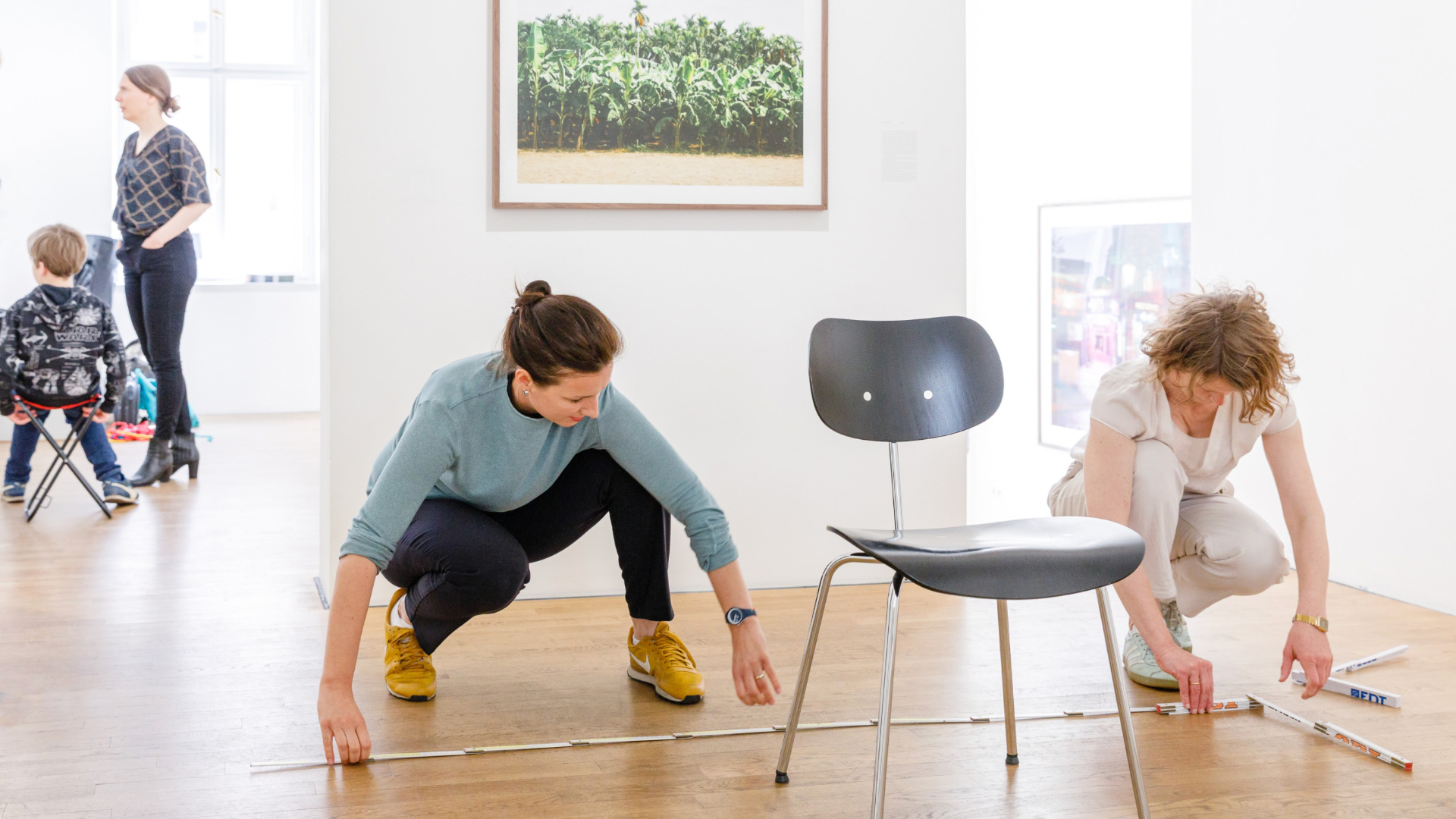 Was wir schon erreicht haben und wo die Reise hingeht
Über 20.000 Benefiz-Konzerte auf der ganzen Welt haben echte Begegnungen ermöglicht und Nähe trotz Distanz geschaffen. Mit überwältigendem Presseecho - von ZDF heute journal bis New York Times - konnten wir auf die schwierige Situation freischaffender Musiker:innen in Corona-Zeiten aufmerksam machen und eine Gemeinschaft ins Leben rufen, die zu einer echten Bewegung geworden ist. Unter mehr als 1000 Bewerbungen wurde das Projekt von der Bundesregierung 2020 zu Kultur- und Kreativpiloten ausgezeichnet. Wir sind Preisträger 2021 des international renommierten Classical:Next Awards und wurden 2021 nominiert für den Opus-Klassik Preis. 2021 konnten wir bei den Bürgergesprächen von Bundespräsident Frank Walter Steinmeier persönlich auf die Lage der Kulturschaffenden während der Pandemie aufmerksam machen.

Unser Format entwickeln wir ständig weiter, neue Disziplinen kommen hinzu - wie z.B. Puppenspiel, Tanz und Artistik beim 1:1 Festival in Stuttgart - oder wir arbeiten genreübergreifend in Richtung Jazz oder Contemporary Music. Auch Weinverkostungen im 1:1 Format haben wir schon veranstaltet. Mittlerweile können wir als Veranstalter vielen freischaffenden Musiker:innen eine fair bezahlte Bühne bieten!
Wie alles begann
Die 1:1 CONCERTS wurden bereits vor der Pandemie von Flötistin Stephanie Winker, Szenografin Franziska Ritter, Kulturvermittler Christian Siegmund und Architektin Sophie von Mansberg initiiert und haben im Sommer 2019 auf dem Kammermusikfestival Sommerkonzerte Volkenroda viele Menschen berührt. Trotz oder gerade wegen der pandemischen Einschränkungen stellt das Format seit 2020 seine besondere Qualität und Resonanz unter Beweis. Im Frühjahr 2020 haben die 3 Initiatoren:innen gemeinsam mit starken öffentlich-finanzierten Orchesterpartnern wie z.B. dem Staatsorchester Stuttgart, dem SWR Symphonieorchester Stuttgart, der Staatskapelle Dresden und der Dresdner Philharmonie, dem Theater Erfurt, dem Rundfunksinfonie-Orchester Berlin, dem Museumsorchester Frankfurt und vielen Anderen ein Kooperationsmodell entwickelt, welches auf Solidarität baut und einen neuen Kreislauf des Schenkens kreiert. Orchestermusiker:innen in Festanstellung schenken ihre Zeit und Musik, Gastgeber:innen stellen Zeit und Ort zur Verfügung, Hörer:innen spenden für freiberufliche Künstler:innen in Not. So ist das Format einmal um die ganze Welt gereist, hat Station gemacht in Australien, in Indien, in Japan, in Amerika u.a. mit Partnern wie der Washington National Opera oder der BAM Brooklyn Academy of Music in New York.

Um das 1zu1 Format in die Zukunft zu führen, haben Christian, Franziska und Stephanie im Frühjahr 2021 den gemeinnützigen 1:1 CONCERTS e.V. mit Sitz in Berlin gegründet. Der 1:1 CONCERTS e.V. tritt aktiv als Veranstalter auf und schafft so direkt für freie Musiker:innen bezahlte Auftrittsmöglichkeiten, finanziert über Projektförderungen, Fundraising und Spenden.