THE IDEAL XMAS GIFT: A 1:1 CONCERT VOUCHER
15. December 2021
#voucher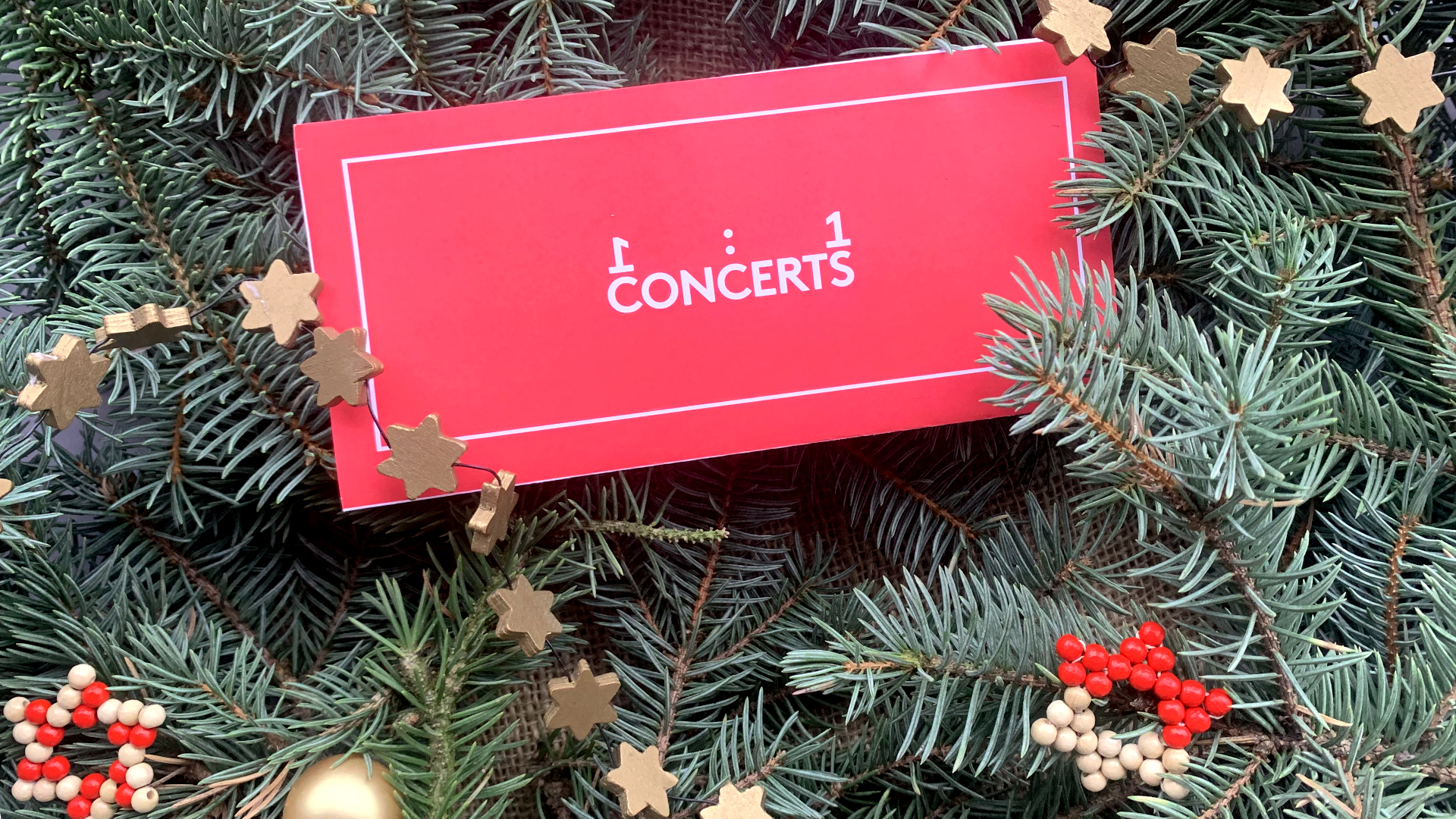 Christmas is just around the corner and one thing is for sure: freelance artists are still suffering severely from the ongoing Corona restrictions. Given the persisting lack of performance opportunities artists are still facing true financial hardship.
2022 is just around the corner and we are looking forward to reactivating the 1:1 venues in BERLIN, MUNICH, FRANKFURT and STUTTGART. You can already now download a 1:1 CONCERTS VOUCHER for Christmas and support freelance musicians with your donation.
The donations will be used to offer fairly paid concert opportunities to freelance musicians. They will play side by side with musicians from our well-known orchestra partners like the RSB Berlin, the Bundespolizeiorchester München, musicians from the Staatsorchester Stuttgart and the SWR Symphonieorchester Stuttgart.
How can I give a 1:1 CONCERT as a present to someone else?
1. Donate as much as you can and would like - your donations will be used to pay freelance musicians for their concert performance. The admission to a 1:1 CONCERT is always free as we want to provide easy access to cultural for all.
Donate either via our PayPal account: https://paypal.me/1to1concerts
Or use the donation account 1:1 CONCERTS e.V. :
IBAN: DE56430609671208500500
BIC: GENODEM1GLS (GLS Bank)
2. write us a short email and we will already put the recipient of your 1:1 VOUCHER on the concert list.  We will publish the concrete concert dates in mid-January. We will then contact you for direct concert bookings for:
Berlin from 18 February 2022: berlin@1to1concerts.de
Frankfurt/Main from mid-February: frankfurt@1to1concerts.de
Munich from mid-February: muenchen@1to1concerts.de
Stuttgart on 29/30/31 January 2022: stuttgart@1to1concerts.de
3. print out the voucher and put it under the Christmas tree or for your loved ones: you can download a pdf here.
MERRY CHRISTMAS AND HAPPY HOLIDAYS!