"An experience full of connectedness"
08. October 2023
#interview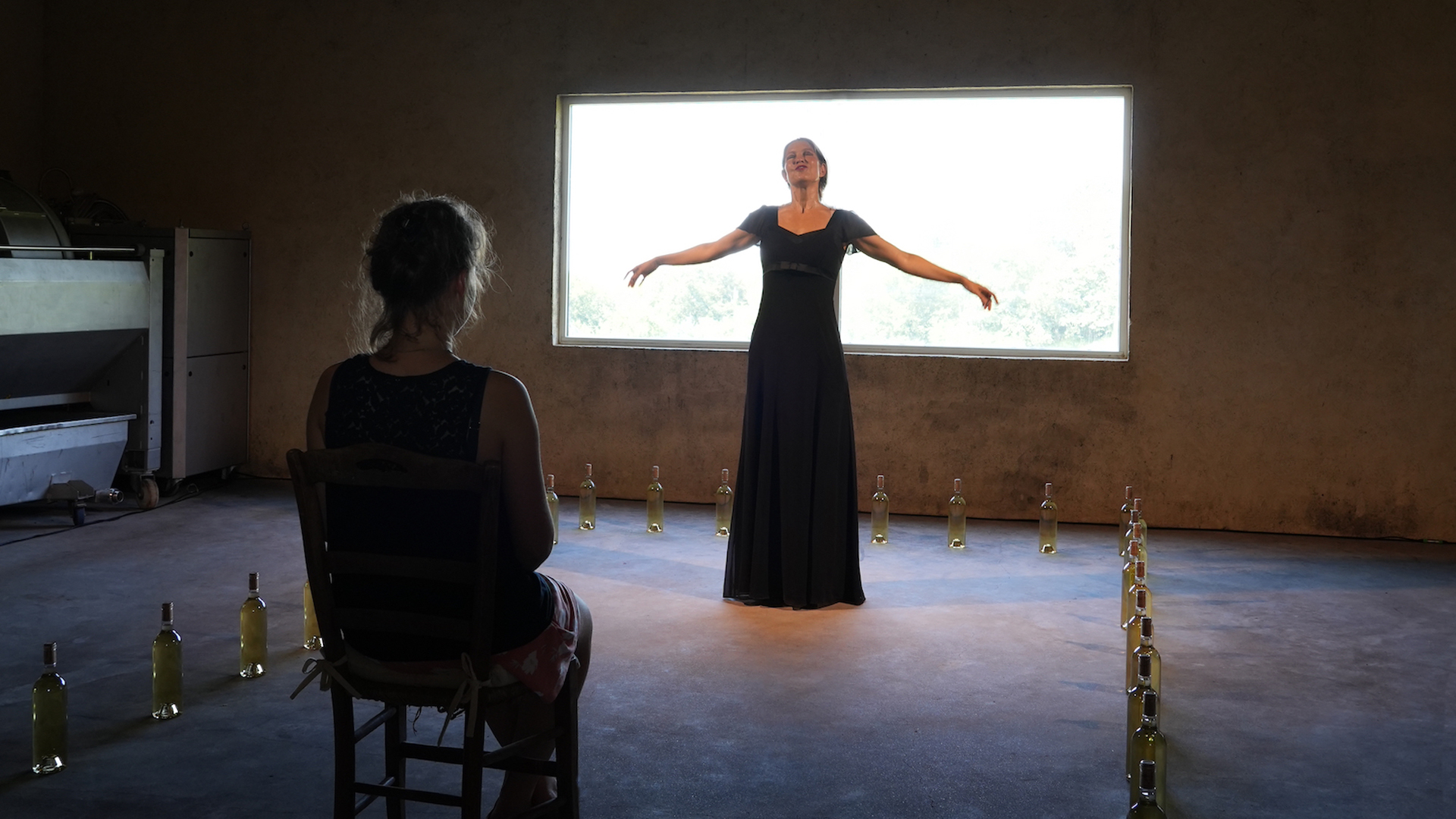 At the newly founded chamber music festival Les Müsicales de Saint-Faust, the 1:1 CONCERTS sounded this summer in the middle of the French Pyrenees. Under the theme of Franco-German friendship, the festival became a strong meeting place, and so did the 1:1 CONCERTS. The unusual format creates an intense concert experience and establishes a connection between musician:in and listener that remains in the memory of the participants for a long time.
Host Bruno Gassiot accompanied each listener individually to the very special concert venues in St Faust: the historic Vigneau de la Juscle vineyard and the Chapelle St Michel des Coteaux, which is hardly ever used for church services nowadays.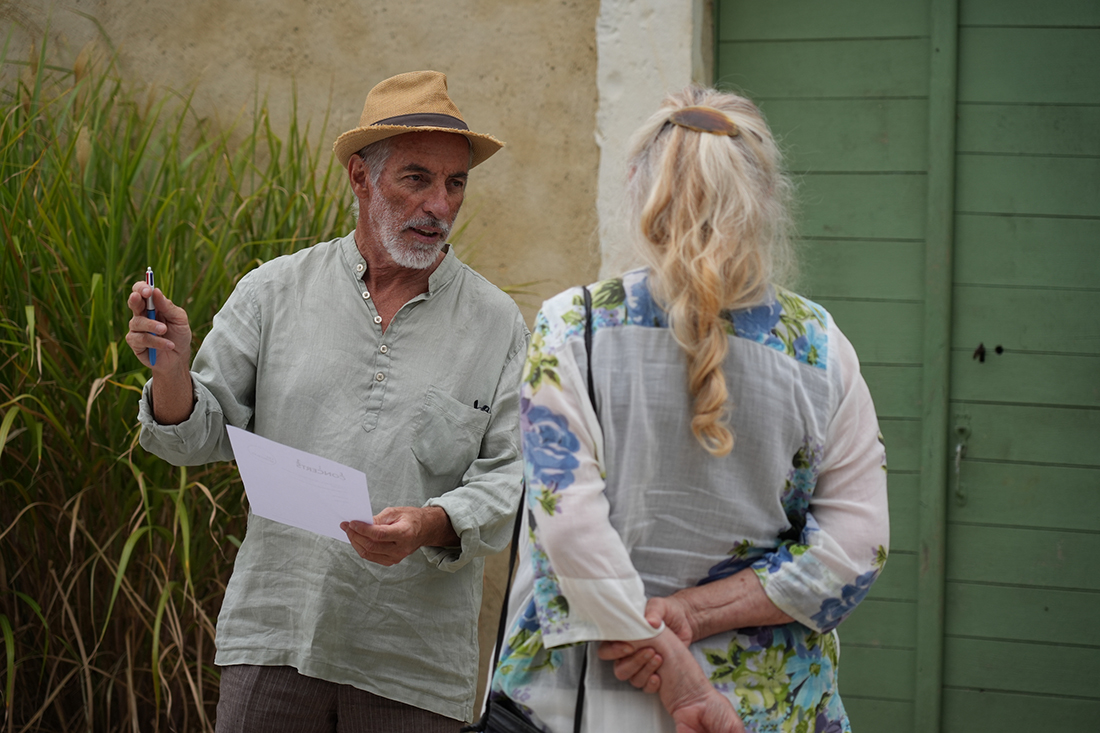 Our artistic director Franziska Ritter talked to singer Caroline Jahns and harpist Pauline Berretrot about their experiences:
Caroline, you are one of the organisers of the 1:1 CONCERTS in Frankfurt/Main and made this format big there in 2020. What makes the French concert venues so magical?
The 1:1 CONCERTS in St. Faust were the most relaxed I have experienced so far. The whole southern French setting among colleagues brought that about. I hiked 20 minutes through the Pyrenees (Pyrénées-Atlantiques) to a winery to sing. It was a small castle situated on a hill. Our concert venue was an almost empty, dry room, at the end of which a large window overlooked a lush, green valley landscape. The only thing standing here was a wine bottling plant. The room and the nature around it, the distant everyday life, all this formed our cocoon during the concerts. Outside, a heavy downpour began. There was lightning and thunder. We experienced the rage, but together we were safe.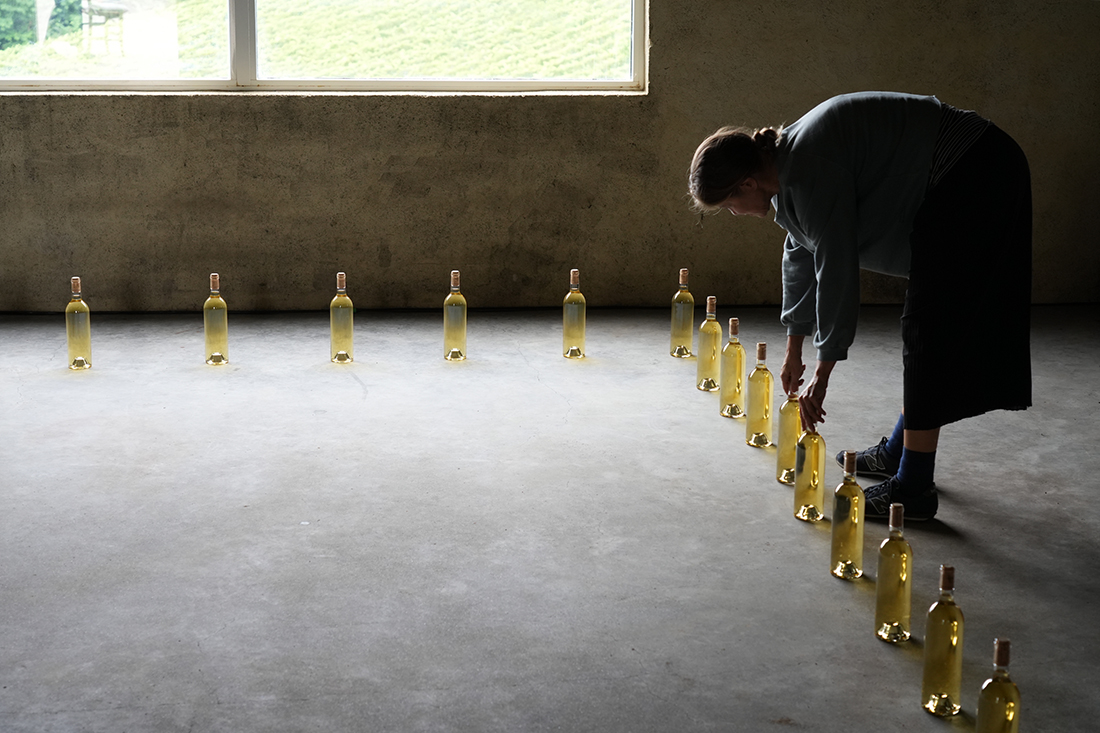 Do you notice a difference between the listeners in Germany and France?
No. Once again it is confirmed for me that music is a universal language. In France, as in Germany, we start by making eye contact. When the music plays, the guest's eyes light up or close to give the listening more inner space. I have not experienced any difference.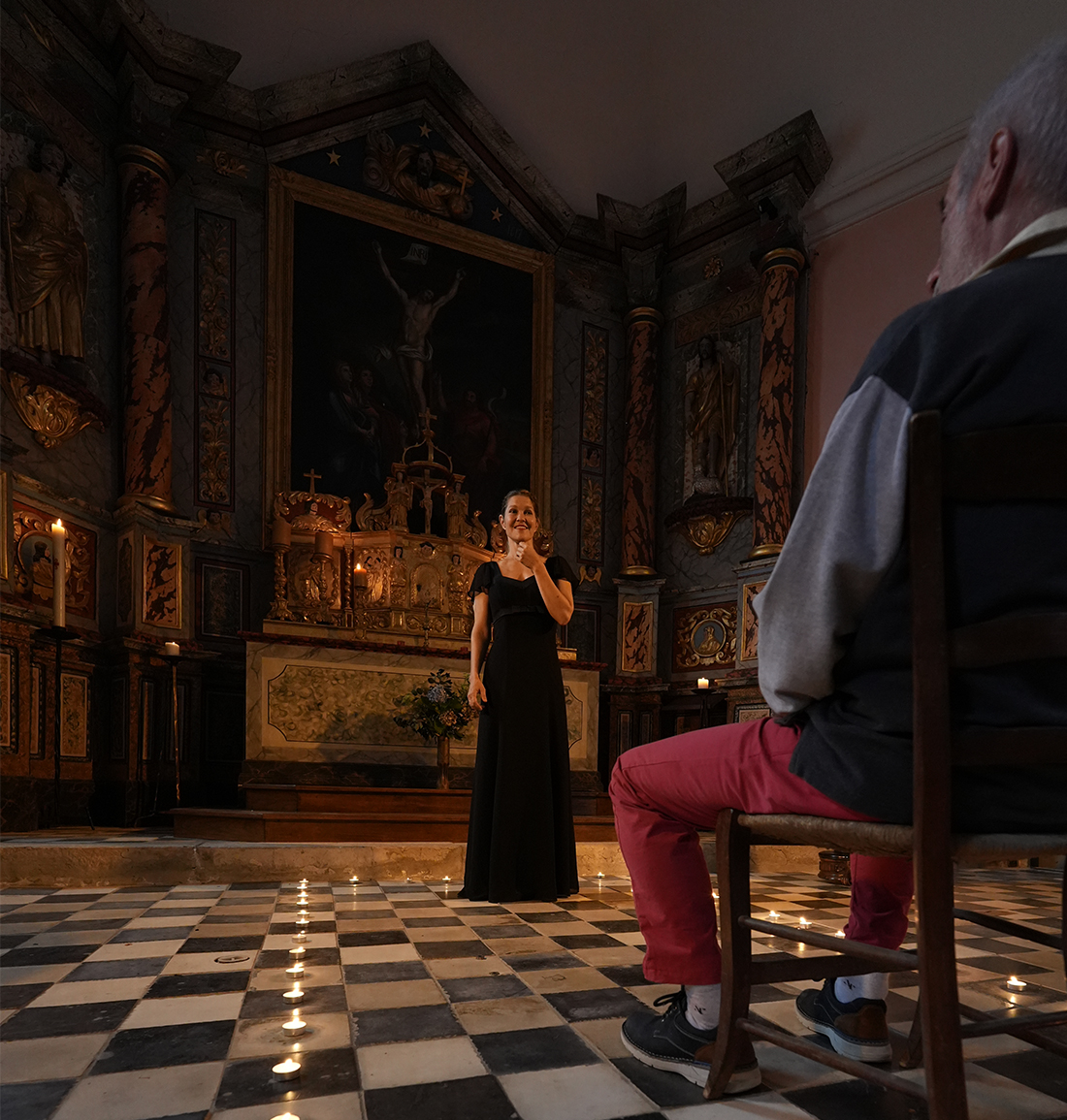 Is there a special moment that you remember?
Oh yes. Well, normally I always bring a very extensive, rehearsed repertoire with me for the 1:1 CONCERTS in order to be well prepared for all situations. In the meantime, I have been able to gain a lot of experience and have become more daring. In the Pyrenean forests I felt very free, in my thoughts there was only an expectant stranger and me and the time together I was looking forward to. Suddenly, at a concert, there was this moment when a melody rose up in me - one that I had not sung or heard for over 15 years. It was a Gregorian chant by Benjamin Britten. The bare walls, the muffled footsteps, the seclusion, the smell of the old building and the many bottles of wine inspired me to sing something monastic. When I began to sing, I completely rediscovered this Gregorian chant as my very own piece for this moment for this very person. The eyes of my listener shone and gave me encouragement. The appreciation for the act of making music, of giving music to another person, is greatly intensified here, unlike in any other concert setting. It creates an experience full of connection.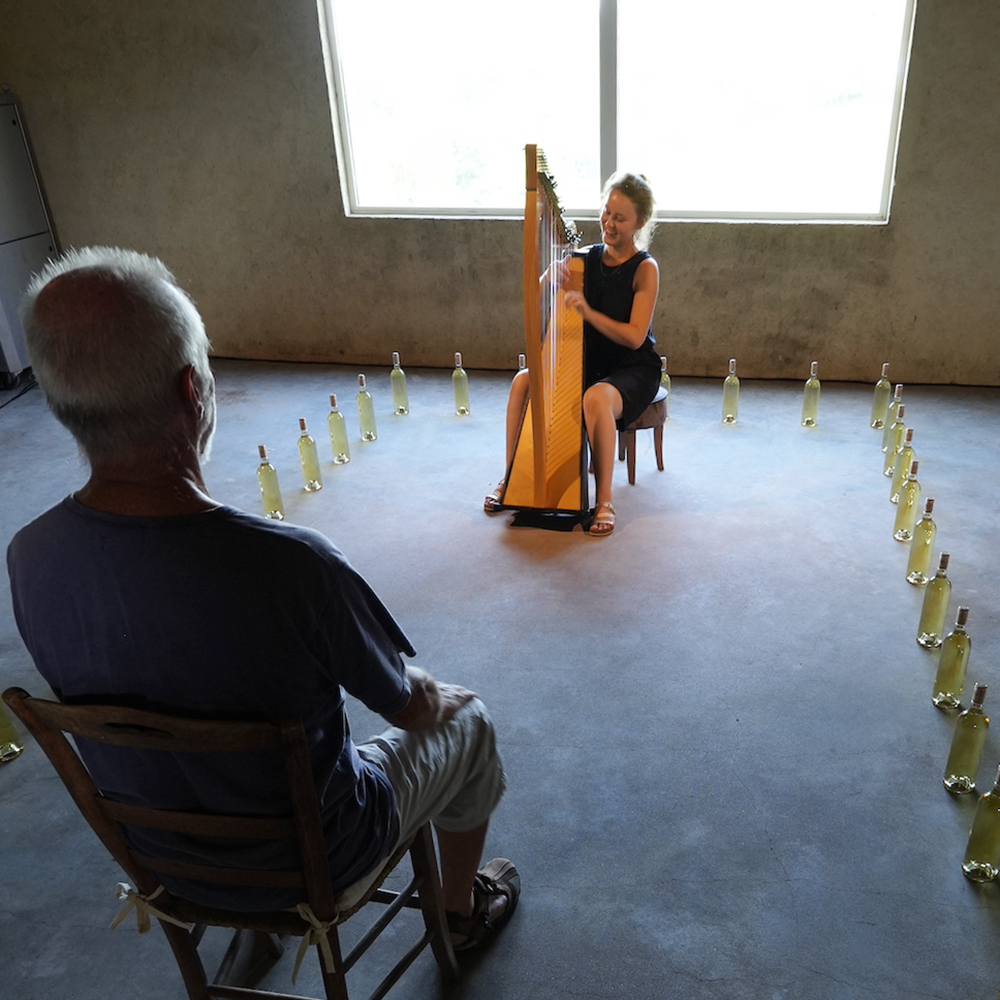 Pauline, you are a harpist from the South of France. For you it was the first 1:1 CONCERTS. How did you experience them?
It was really a very beautiful first experience. The encounters were touching, each in its own way. I was impressed by the difference between the look at the beginning and the look at the end after I had played. A lot of sincerity.
After the personal concert experience, we invite the listeners:inside to write you a personal impression or short greeting. Is there a response that particularly moved you?
Each of the written feedbacks moved me, but I was particularly touched by the words of a woman who didn't dare look me in the eye at the 1:1 concert. When she left the hall, I didn't know if she had enjoyed it, because her face had remained quite neutral. Her subsequent words expressed what she had not been able to convey through looks, her "love letter" was full of gratitude formulated with much poetry.
Pauline, what do you take with you from this 1:1 experience into your future practice as a musician, into your musical work?
This 1:1 experience was very positive for me. I didn't know what to expect, and in the end I felt very comfortable, more relaxed than on the "normal" concert stage in front of a large audience, for example. It is a very meaningful concert format that allows for a sincere exchange. This immediacy is what I look for in my practice as a musician.