REVERBERANCE of Nature
12. October 2023
#impressions
"The world's adream in fog's embrace, Still slumber woods and meadows"
As in Mörike's poem "September Morning", it also resonates in the autumnal Linzgau nature at Lake Constance and we are still dreaming of the last September day in Salem, where in cooperation with the sculptor and visual artist Johanna Knöpfle we were able to enchant our listeners in 60 intimate and resonant 1:1 CONCERTS IN TUNE with nature, in the forest and meadows and around the baroque castle of Salem. Here a new story, there a loving letter of response and there an enthusiastic conversation, a shared memory. In this aftermath, we would like to share with you a few of the beautiful impressions and moments captured by the skilled eye of our photographer Edmund Möhrle.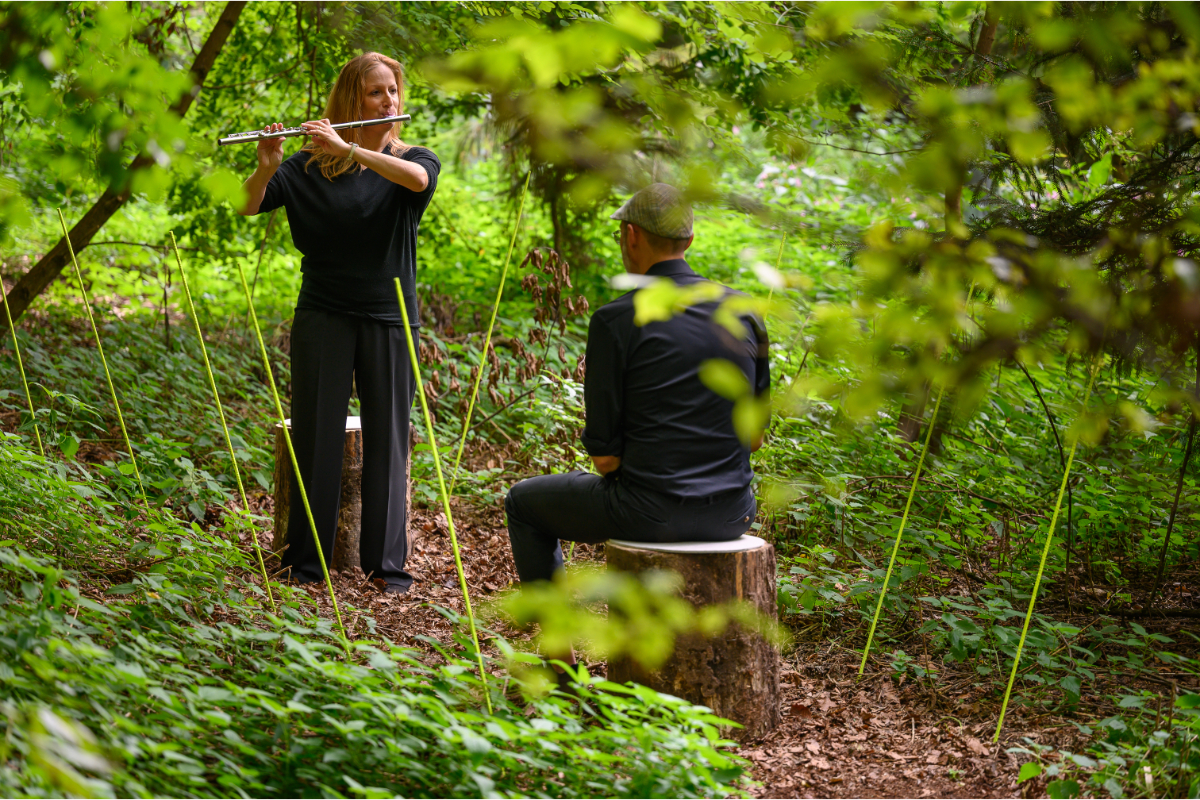 For the first time in Salem, we also declared nature itself to be the protagonist. After intensive preparations, we were finally able to invite our guests to the concert in the green of the margravial estates in bright sunshine. Johanna Knöpfle transformed each of the sound locations into installations - in the field of tension between music, nature and art.
Music connects & art is dialogue! We have actively put this motto of the Salem Concerts into practice and succeeded in making this special experience possible for many people with disabilities. The Linzgau Shuttle brought listeners with limited mobility directly from their homes to the concert venue, and listeners from old people's homes were also invited to attend. As always, admission was free for all.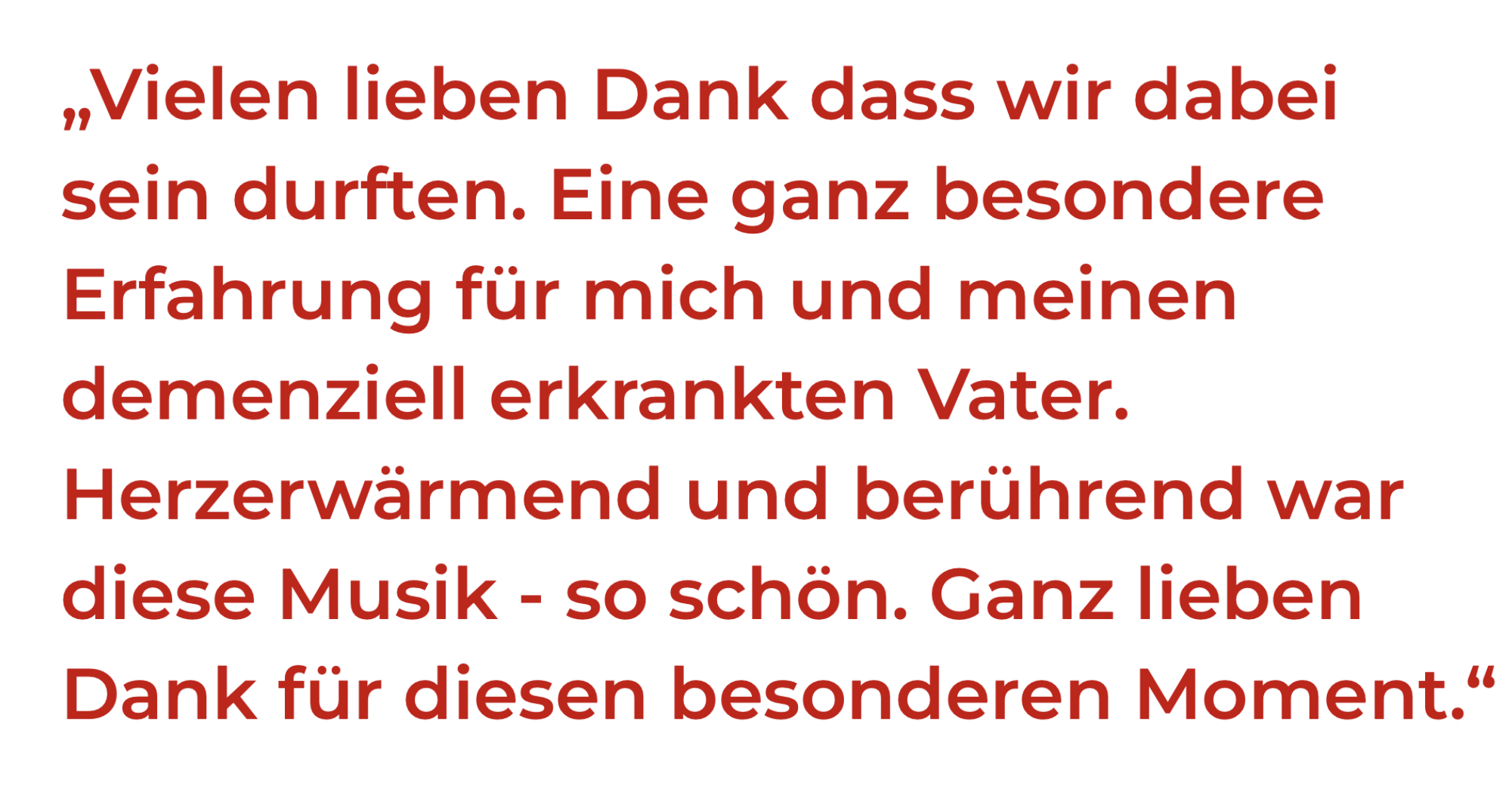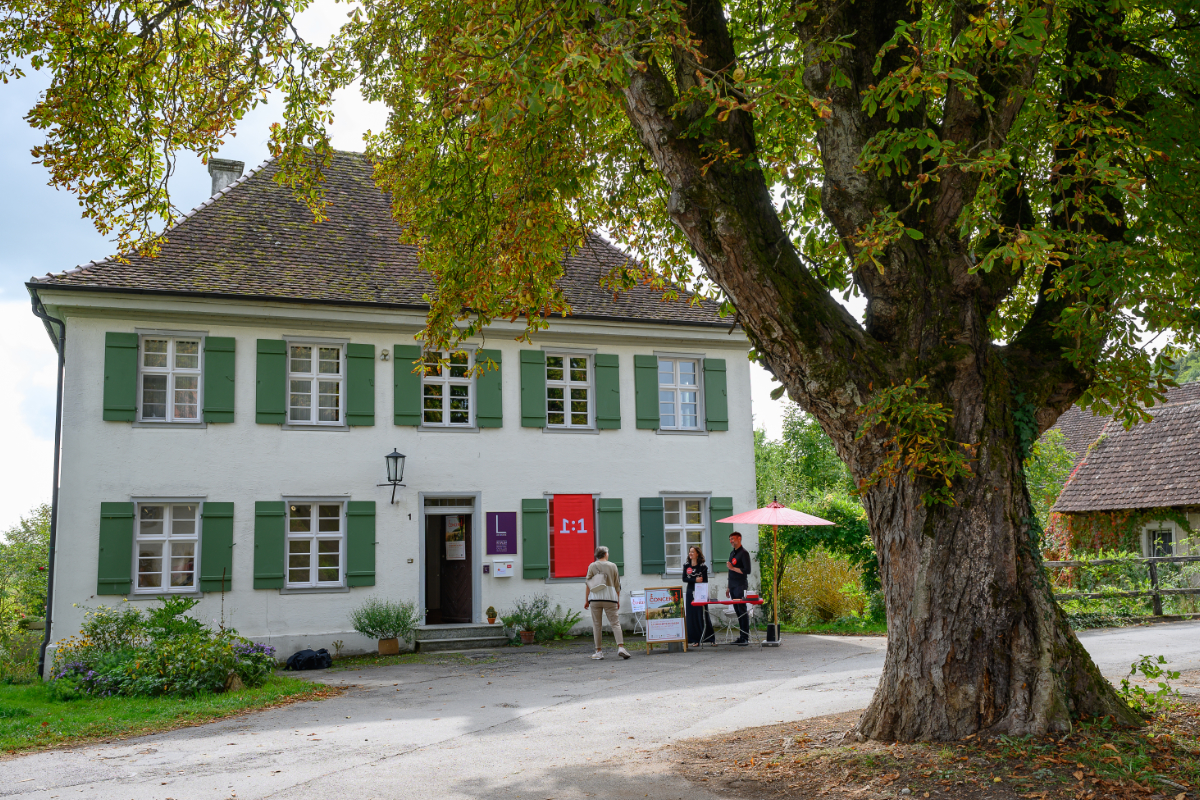 At the base in the Forsthaus, which is home to the showroom L wie Materie curated by Johanna Knöpfle and Matthias Schenkl, all guests were welcomed by Johanna Knöpfle and our artistic director Christian Siegmund. A special highlight in Salem: the guests were comfortably chauffeured to their "blind dates" in golf carts, where they were welcomed and gently accompanied by their hosts.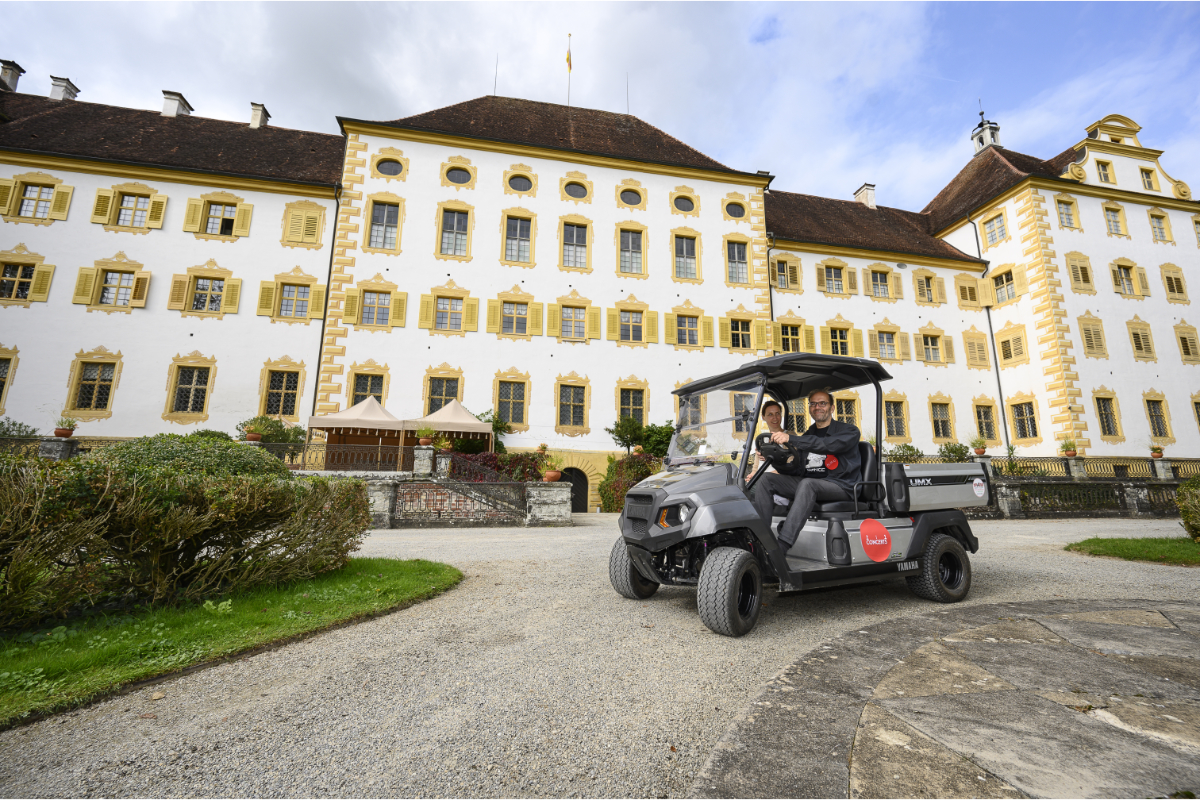 In Scheuerbuch, a forest path cut into the thicket led to a clearing framed with neon yellow "resonance flashes", the listeners listened to the sounds of Alessandra Warnke (flute) and Bernhard Klein (alphorn & tuba). Hosts here were Andreas Siegmund and Axel Heizmann, chauffeurs Markus Kretz and Roman Knöpfle..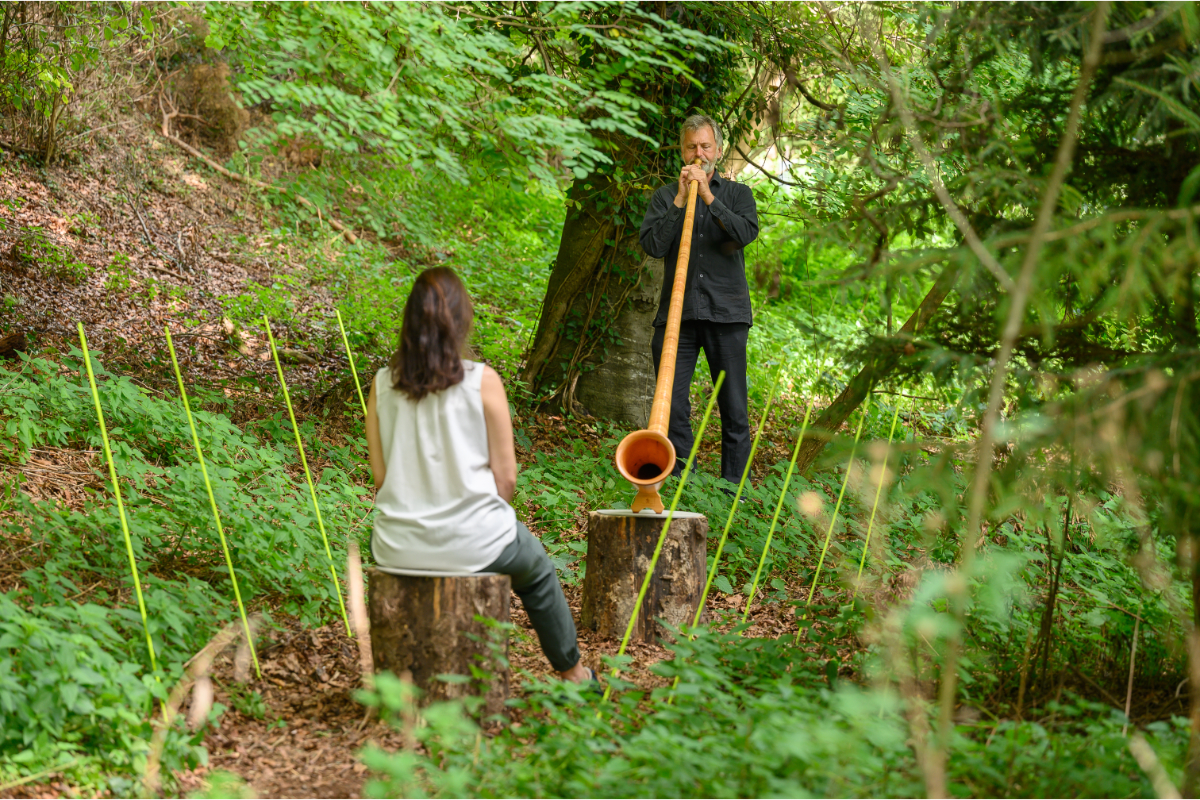 In the clover field of Junkeracker, Philipp Schmidt (guitar), Bernhard Klein (vocals & tuba) and Diego Sánz Lopez (trombone) played in a reed installation towering in the middle of a clover field. Here, their guests were welcomed by Christoph Brosius and Lisa Knöpfle, while Armin Heidenreich and Karl-Heinz Decker rode on the golf cart..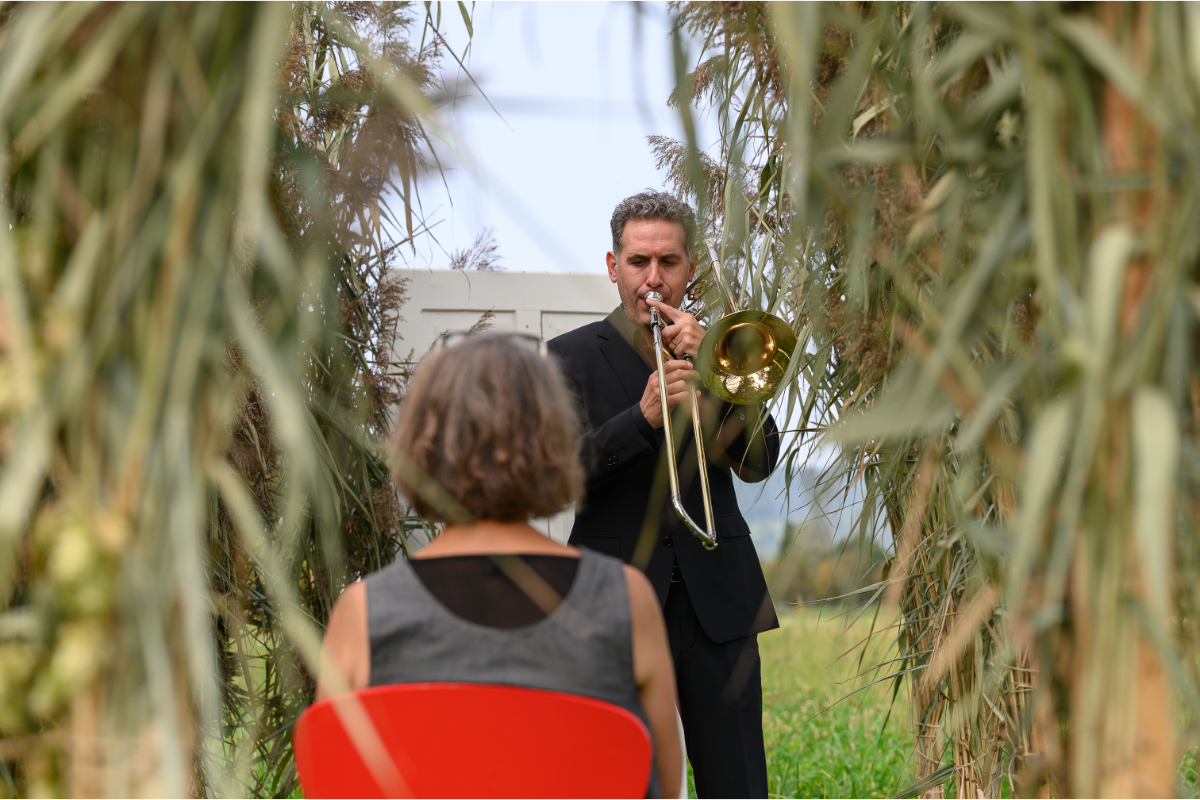 In the margravial castle park, Philipp Schmidt's romantic guitar sounded on a bridge over the leisurely flowing Salem Aach, and in the castle's garden hall, Patrick Manzecchi (percussion), surrounded by huge willow branches , enchanted his guests. Charlotte Decker and Claudia Schmidt were the hosts and Matthias Schenkl, Roman Knöpfle and Armin Heidenreich the chauffeurs.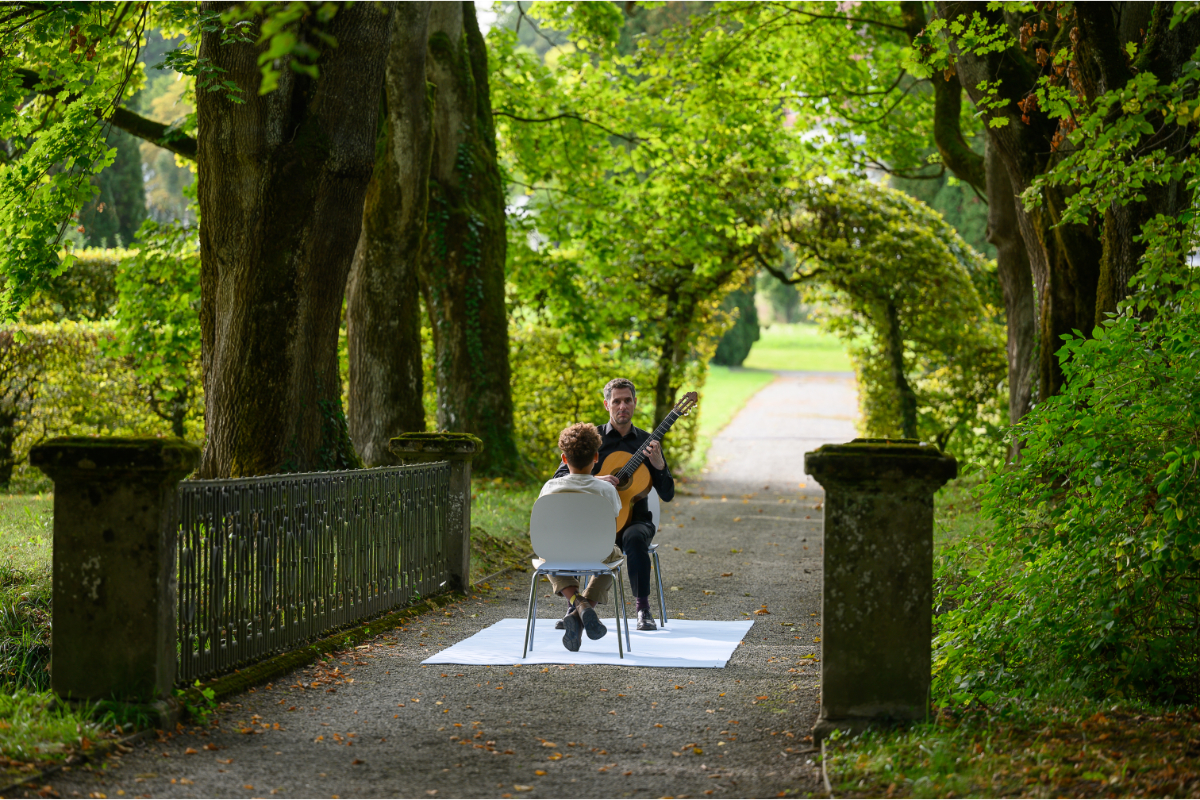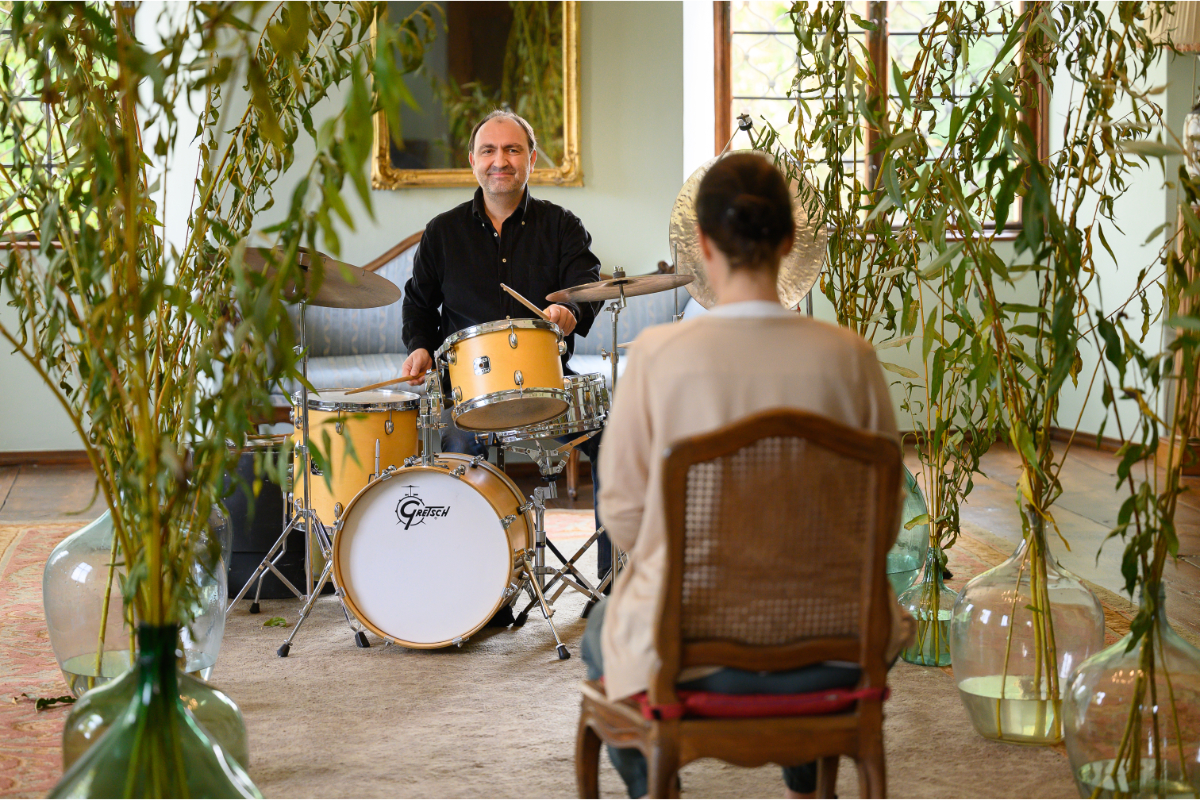 Those who wanted to linger before or after the concert found a cosy spot in the picturesque garden of the forester's lodge and could fortify themselves with cake and soup - thanks to catering fairy Verena Knöpfle. At this meeting place there was plenty of leisure to review the experience, to engage in conversation and to write "love letters".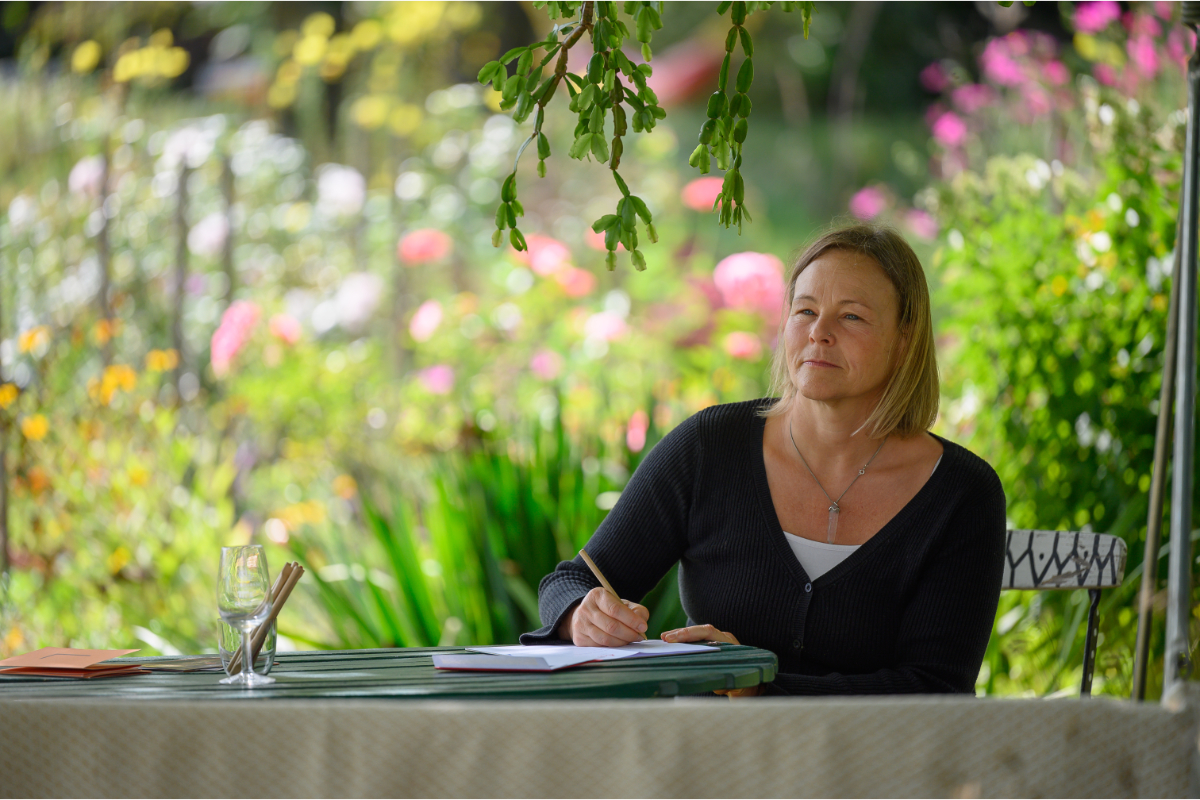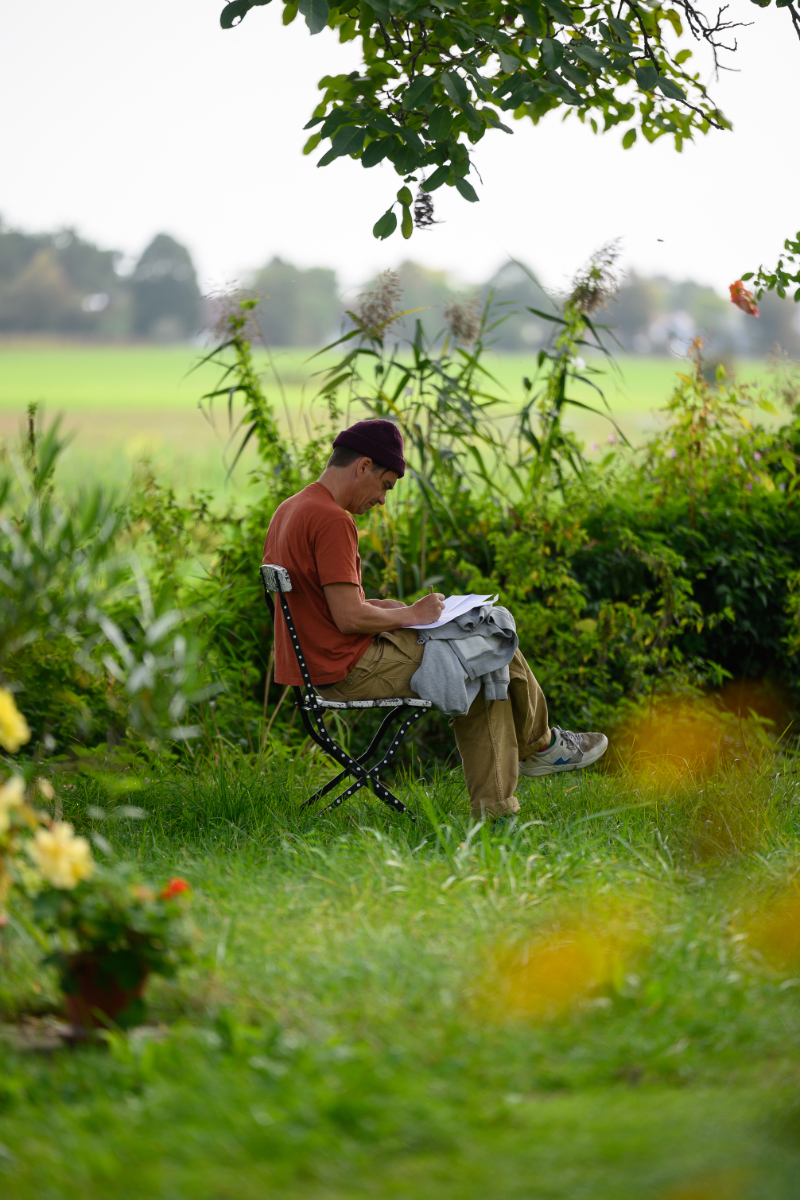 From these many colourful tones, a veritable 1:1 symphony emerged in Salem. This positive force is not only reflected in the many written concert reviews, but also in the article by journalist Karlheinz Fahlbusch in the SÜDKURIER..
We would like to thank all our sponsors: in particular Bernhard Markgraf von Baden for his land and support, as well as the municipality of Salem, Christiane Pieper, Wolfgang Knöpfle, the Affenberg Salem, the Natursteinpark Salem, the Baustoffgruppe Salem, the Sonett GmbH company and the Krause company for the golf carts.