3537 Euro Donations for SOS Ukraine Project of ART HELPS e.V.
13. April 2022
#standwithukraine #makeartnotwar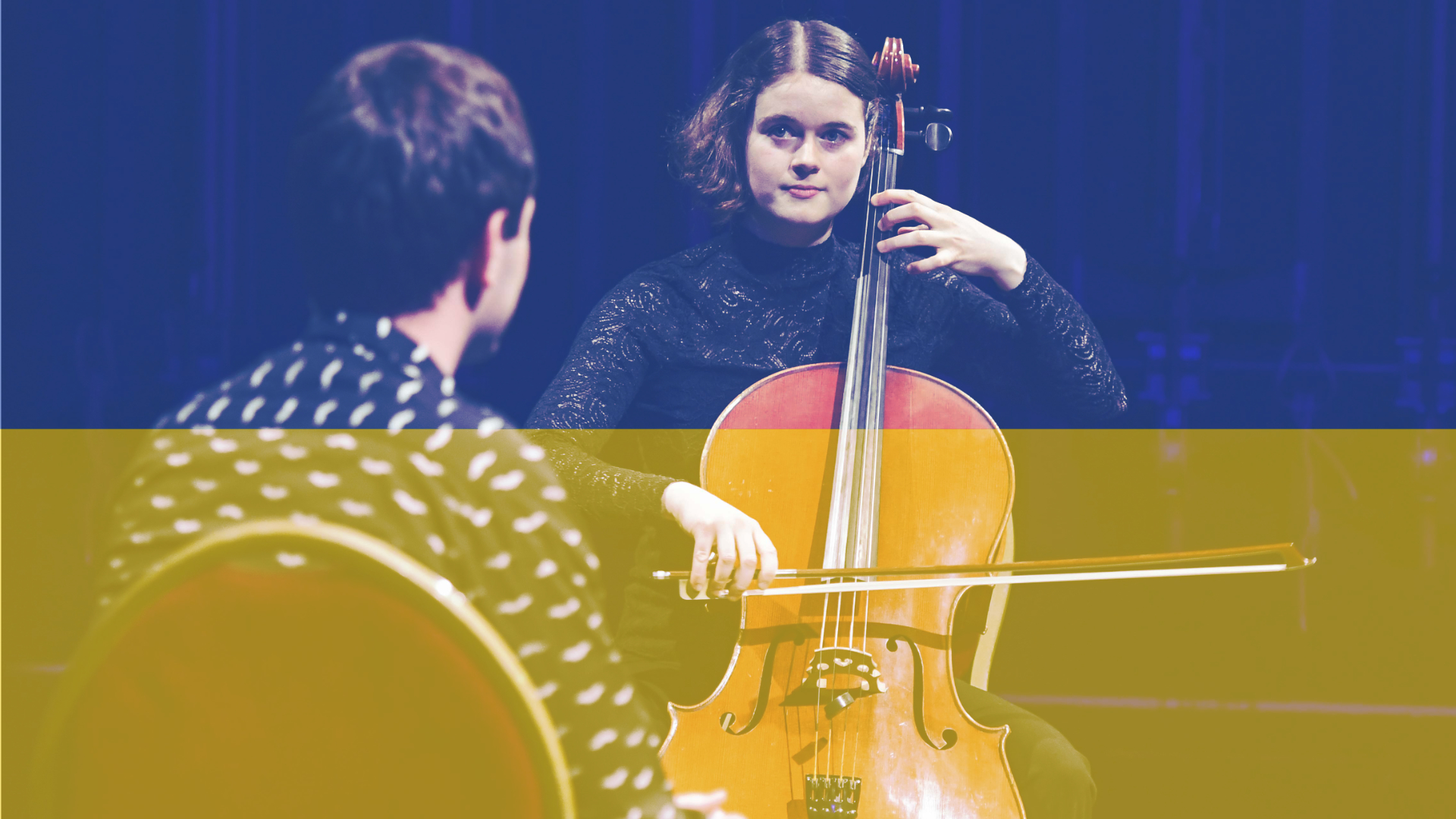 We would like to say a big thank you to our donors who have collected over 3500 Euros for the SOS Ukraine Projekt of Art Helps e.V. since the beginning of March! We are happy and grateful to be able to set a sign of solidarity with the 1:1 CONCERTS in the face of the terrible war of aggression against Ukraine, which is contrary to international law! All participants in Berlin, Stuttgart, Munich and Frankfurt agreed in no time: We want to help! And so, within 4 weeks, more than 200 concerts in these cities could be realised with the appeal for donations for the SOS Ukraine project. 
Christian Siegmund, Artistic Director of the 1:1 CONCERTS:
The 1:1 CONCERTS and their worldwide movement stand for dialogue, for togetherness and the unifying power of solidarity. And even now it shows: with open eyes and wide hearts, many small mindful 1:1 moments can achieve great things.
Since the end of February, the non-profit Art Helps e.V. in Stuttgart - which is active with art and cultural projects in crisis regions all over the world - has been supporting Ukrainians directly on the ground with aid shipments: "We have already been able to evacuate some people from the war zones. Just as important are the deliveries of food, hygiene articles and medicines to the badly damaged cities. Your incredible donations have made it possible that we have already been able to deliver 320 tonnes of necessities by truck to the suffering people in Ukraine."
Find out more about the activities of ART HELPS e.V. here: https://www.arthelps.de/pages/organization