Rome is on board!
30. November 2020
#newcity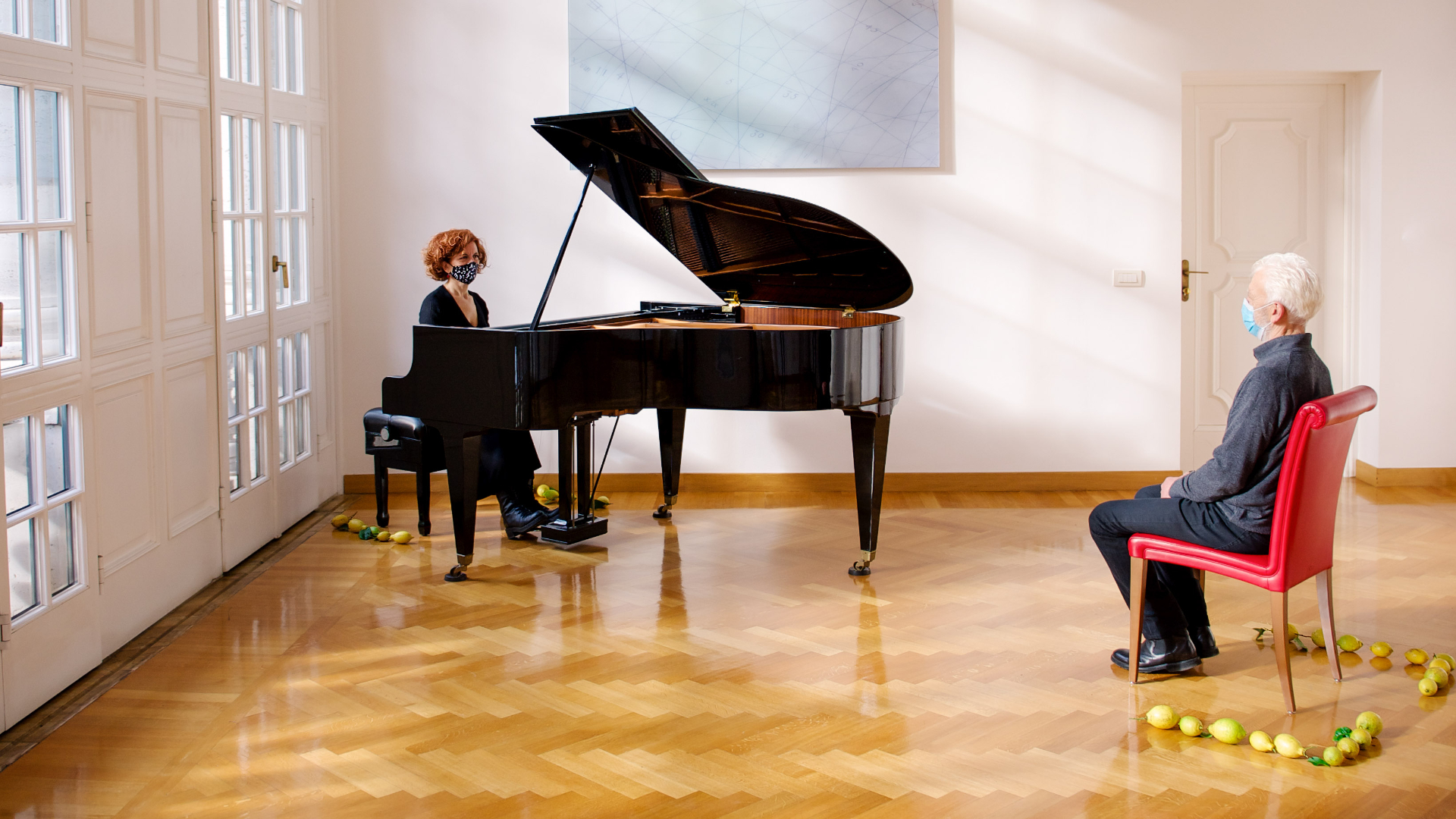 Dear italian friends, the 1:1 CONCERTS format has arrived in Rome! More than 100 1:1 musical encounters between a musician and a listener will take place between 5 and 20 December 2020. The concerts are funded by the Embassy of Germany Rome and will take place on 5, 6, 12, 13, 19 and 20 December at Villa Massimo and in the Evangelical Lutheran Church of Rome. A total of 105 concerts with six musicians will take place. The musical encounters of the first weekend are already sold out, but you will soon be able to book your encounter here.
*********************
CARISSIMI AMICI ITALIANI!
IL FORMAT DI 1:1 CONCERTS È ARRIVATO ANCHE A ROMA..
Tra il 5 e il 20 dicembre 2020 avranno luogo più di 100 incontri musicali 1:1 tra un musicista e un ascoltatore, nel rispetto di tutte le misure di protezione e di distanziamento sociale. I concerti sono finanziati dall'Ambasciata di Germania Roma e si svolgeranno il 5, 6, 12, 13, 19 e 20 dicembre a Villa Massimo e nella Chiesa Evangelica Luterana Di Roma. In totale saranno realizzati 105 concerti con sei musicisti. Gli incontri musicali del primo fine settimana sono già tutti esauriti ma tra poco potrete prenotare qui il vostro incontro per il mese di dicembre: http://1to1concerts.de/en/rome