1:1 CONCERTS premiers in Düsseldorf
14. June 2021
#premiere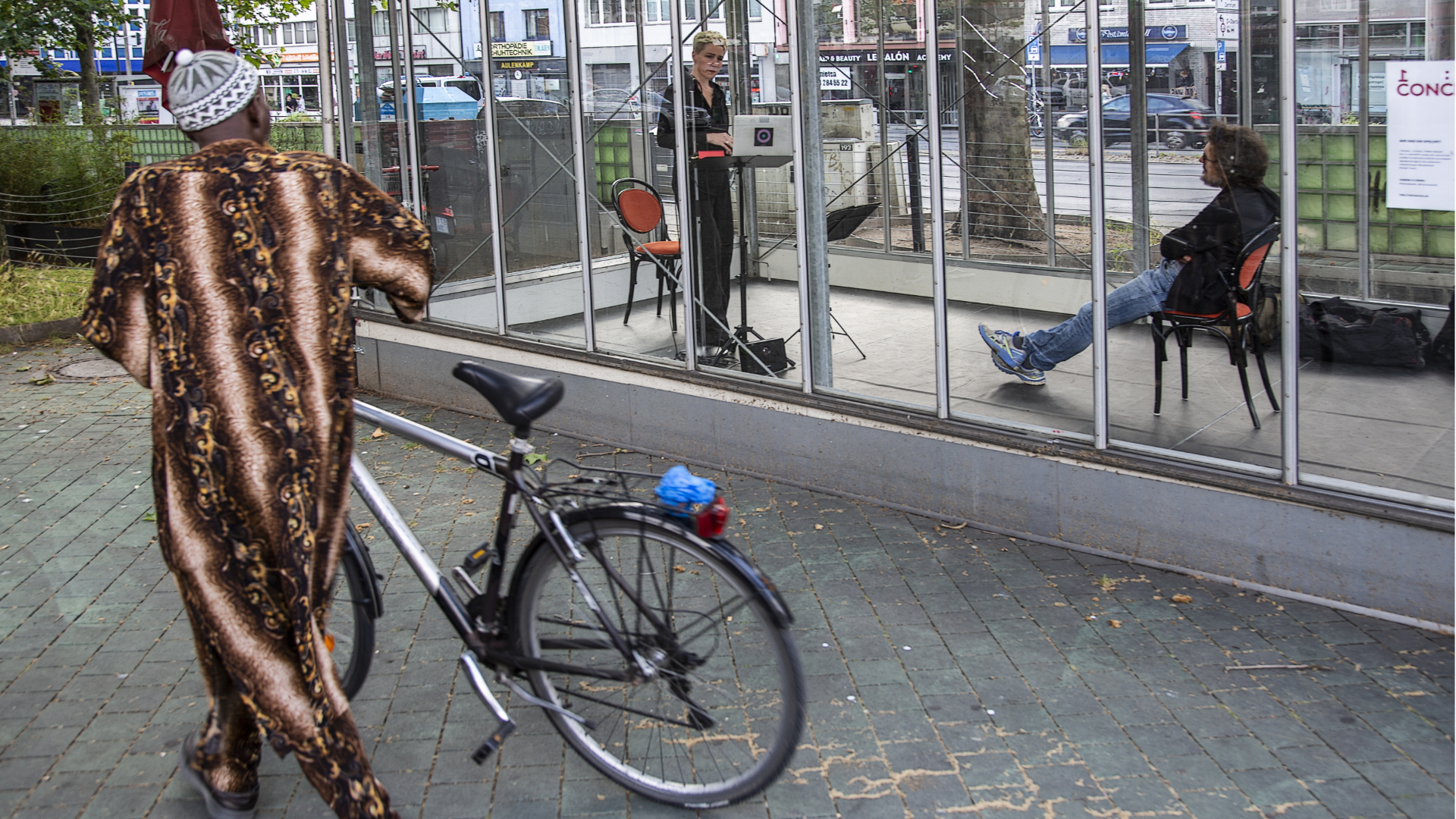 In June, the first 1:1 CONCERTS will start in Düsseldorf. Annette Walther, violinist in the Signum Quartet, has taken the initiative and organised a first series on 4 days in June and July. And at a very special venue: PALACE creates space for interdisciplinary investigation and utopias on Worringer Platz Düsseldorf. The glass house on the square becomes a concert venue and, despite its transparency, offers a protected space to enable the experience of closeness, shared energy and musical interpretation in wordless, approx. 10-minute encounters of one musician and one listener each.
Concert dates and booking: https://1to1concerts.de/konzerte/duesseldorf/
If you would like to support the project as a host, as a new venue or as a musician, please contact Annette Walther at annette.walther@1to1concerts.de.
The series of events is supported by the Cultural Office Düsseldorf and the Stiftung Kunstfonds/Neustart Kultur. It is part of the Rhenish Summer of Culture.