Netzwerk-Junge-Ohren – Workshop on Music Education and Mediation on 8 December
19. November 2021
#workshop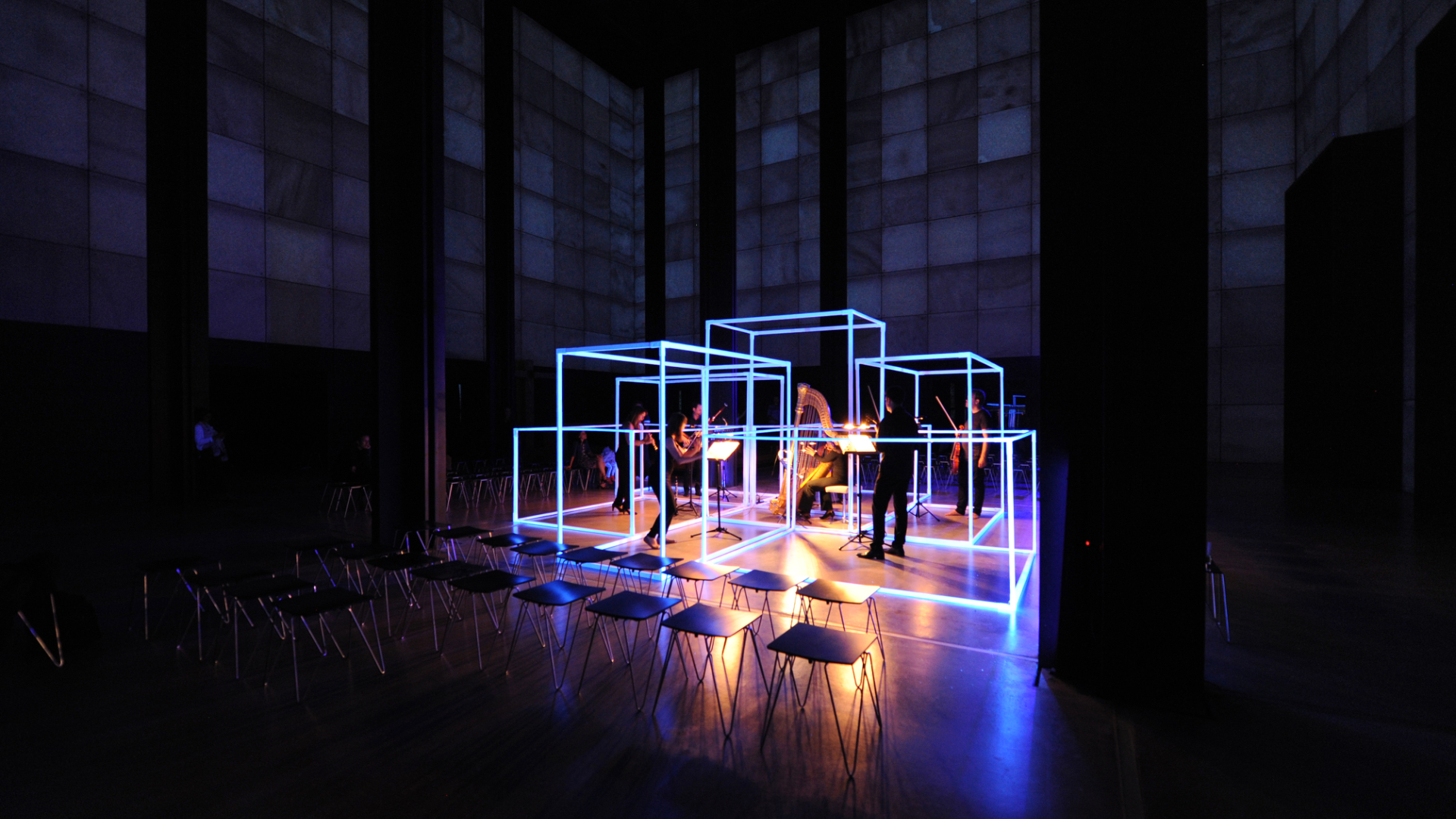 Junge Ohren Netzwerk - Workshop on Music Education and Mediation on 8 December.
Franziska Ritter, Stephanie Winker and Christian Siegmund will give an insight into their working methods and ideas in this workshop hosted by Junge Ohren Netzwerk on 8 December 2021. Come and discuss with us the relationship between sound and space.Music educators from Thuringia, Saxony and Saxony-Anhalt meet in the Southeast Regional Working Group of the Junge Ohren Netzwerl. The workshop will be open to everyone interested in the subject!
On Wednesday, 8 December from 10 a.m. to 1 p.m. (online via Zoom) we will talk about "Sound and Space - Format Development for the Encounter of Spaces, People and Music". Participation is free of charge and independent of membership in the Junge Ohren Netzwerk.
The Volkenroda Summer Concerts are a Thuringian chamber music festival that explores connections between architectural space and classical music. Spaces, people and music come together in a wide variety of constellations and give rise to new (temporary) spaces and relationships. This is where the idea of the now internationally known 1:1 CONCERTS was born in 2019: one musician and one listener come together for 10 minutes for a musical blind date. The Corona pandemic helped spread this intimate concert format to particular prominence. But even beyond that, the 1:1 CONCERTS are exemplary for the mediation approach of the Summer Concerts team. They continue to create new formats for a different way of experiencing music as they seek to establish encounters and proximit between people and artistic content, also in virtual spaces.
Registration in the online form at https://forms.gle/gtTis2DdySyqu4D6A or simply by e-mail to kontakt@jungeohren.de.
Photo (c) Timothy Wray