First 1:1 CONCERTS in Belgrad
05. June 2021
#newcity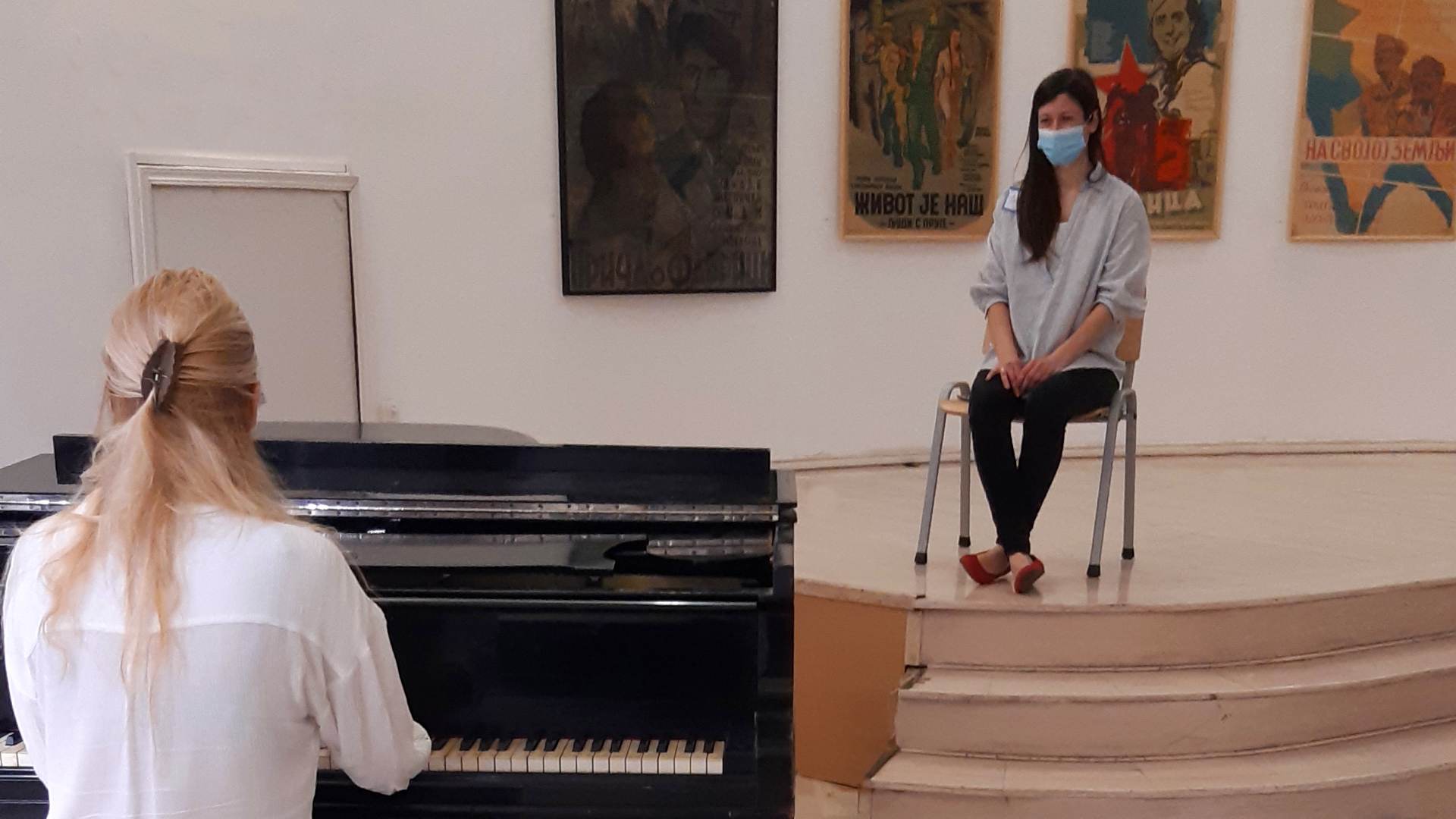 "One idea, one divine and sensitive violin player, two chairs, one door and one step and there you have one new and lovelier world!" said Vlada after experiencing his first 1:1 CONCERT in Belgrad, thanks to ORFEUS and the Cultural Center of Belgrade who organized this twoday marathon of 1:1 CONCERTS on 15 and 16 May 2021.
The lucky 12 listeners were welcomed by four different hosts and the concerts were played by a total of four musicians (see below).
The donations of the listeners will be used to support the independent orchestra Muzikon which is not on the state budget - their musicians only receive a monthly payment if they are actually performing.
Here are some of the beautiful reactions from the listeners:
"Magical event! I would compare it with a chorus from an antique drama. It opens the space for catarsis. The beautz, the depth, your music, the sky and a single bird". Vjera
"A huge thank you for this deeply emotional experience. It was a sincere honor sharing your music and time in real time and place." Vesna 
Performers: Boban Bjelić-acordionist, Aleksandra Milanović and Mina Mladenović (from Muzikon), one piano student (class Maja Rajković)
Hosts: Ljubica Solunac (form KCB, the host of the conference, two stages: roof top and a lobby of cinema Kinoteka), Milica Lundin (Swedish ambassador's residence), Bijanka Gabrićfrom Nova Iskra, Hub for digital nomads (office space).