1:1 CONCERTS in Pau (South of France)
03. June 2021
#premiere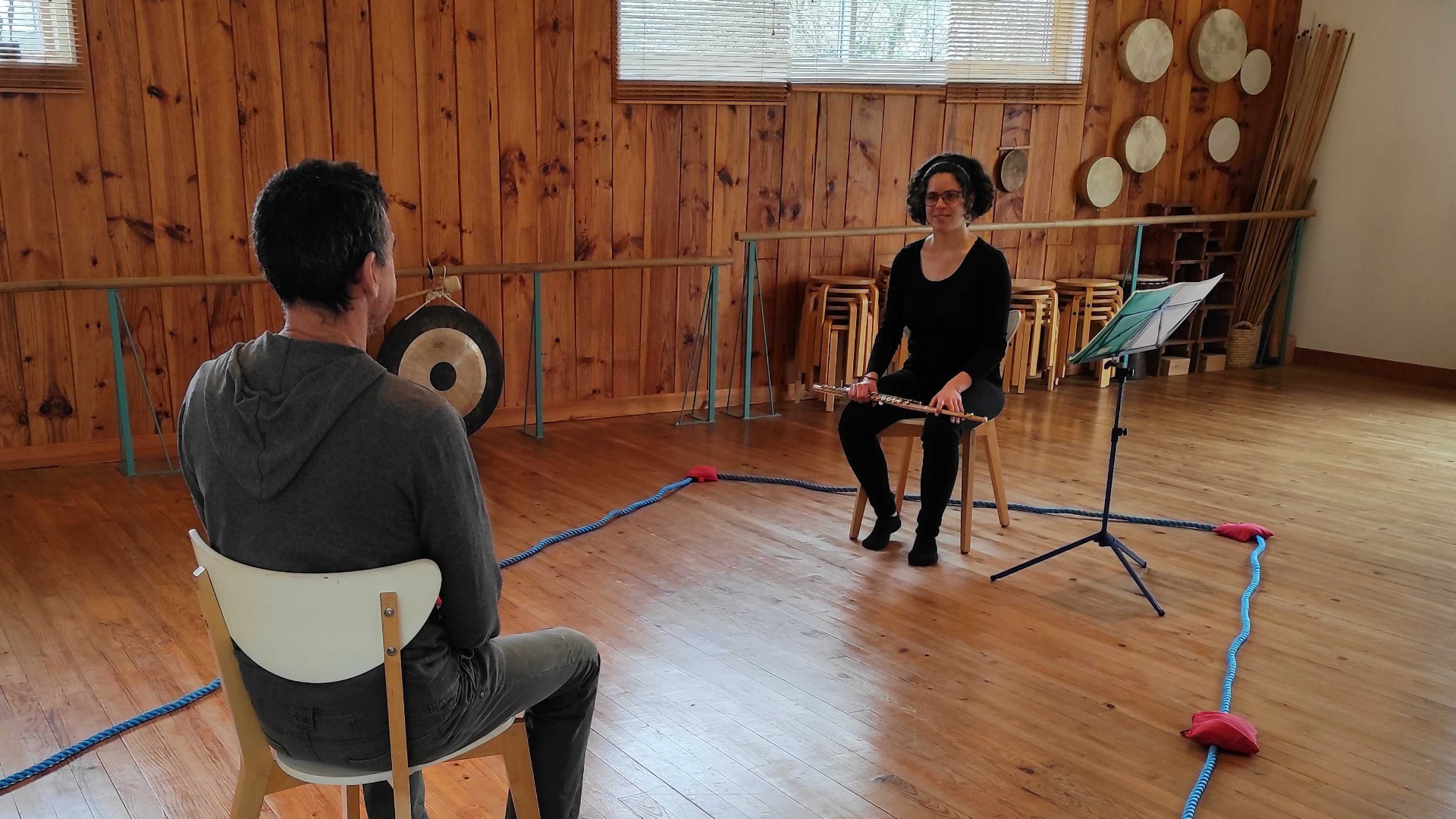 [En Français en dessous]
Our team assistant Léa Villeneuve was in her hometown Pau (France) in March and organised a first series of 1:1 CONCERTS!
Thanks to the enthusiastic support of psychomotor therapist Geneviève Ponton, who made her practice space, the Ateliers du Cami Salié, available, 14 concerts were given.
The first listeners tell us:
"It was a very beautiful moment in such a special way. I received it as a gift and I must admit that I was very touched. We feel the authenticity and vulnerability of each individual, it was simply magical. Thank you for this precious and sensitive sharing." Emilie
"Very quickly a strong emotion rose, a feeling of gratitude, a feeling of a great density of relationship, a feeling of living something unique, coherent, precious." Blanche
The newspaper "La République des Pyrénées" wrote about it in its 31 May 2021 edition.
There are more 1:1 CONCERTS in the planning for summer 2021!
******************************
Notre assistante Léa Villeneuve était dans sa ville natale de Pau (France) en mars et a organisé une première série de 1:1 CONCERTS !
Grâce au soutien enthousiaste de la psychomotricienne Geneviève Ponton qui a mis à disposition sa salle de travail, les ateliers du Cami Salié, 14 concerts en tête-à-tête on pu être donnés.
Les premiers auditeur témoignent:
"C'était un très beau moment dans une forme tellement particulière. Je l'ai reçu comme un cadeau et avoue avoir été très émue. On touche à l'authenticité et à la vulnérabilité de chacun, c'était juste juste magique. Merci pour ce précieux et sensible échange." Émilie
"Très vite une forte émotion est montée, un sentiment de gratitude, la sensation d'une grande densité de relation, le sentiment de vivre quelque chose d'unique, de "juste", de précieux." Blanche
Le journal "La République des Pyrénées" en parle dans son édition du 31 mai 2021.
De nouveau 1:1 CONCERTS sont prévus pour l'été à Pau!