Classical Next Innovation Award & Conference
17. May 2022
#hannover #award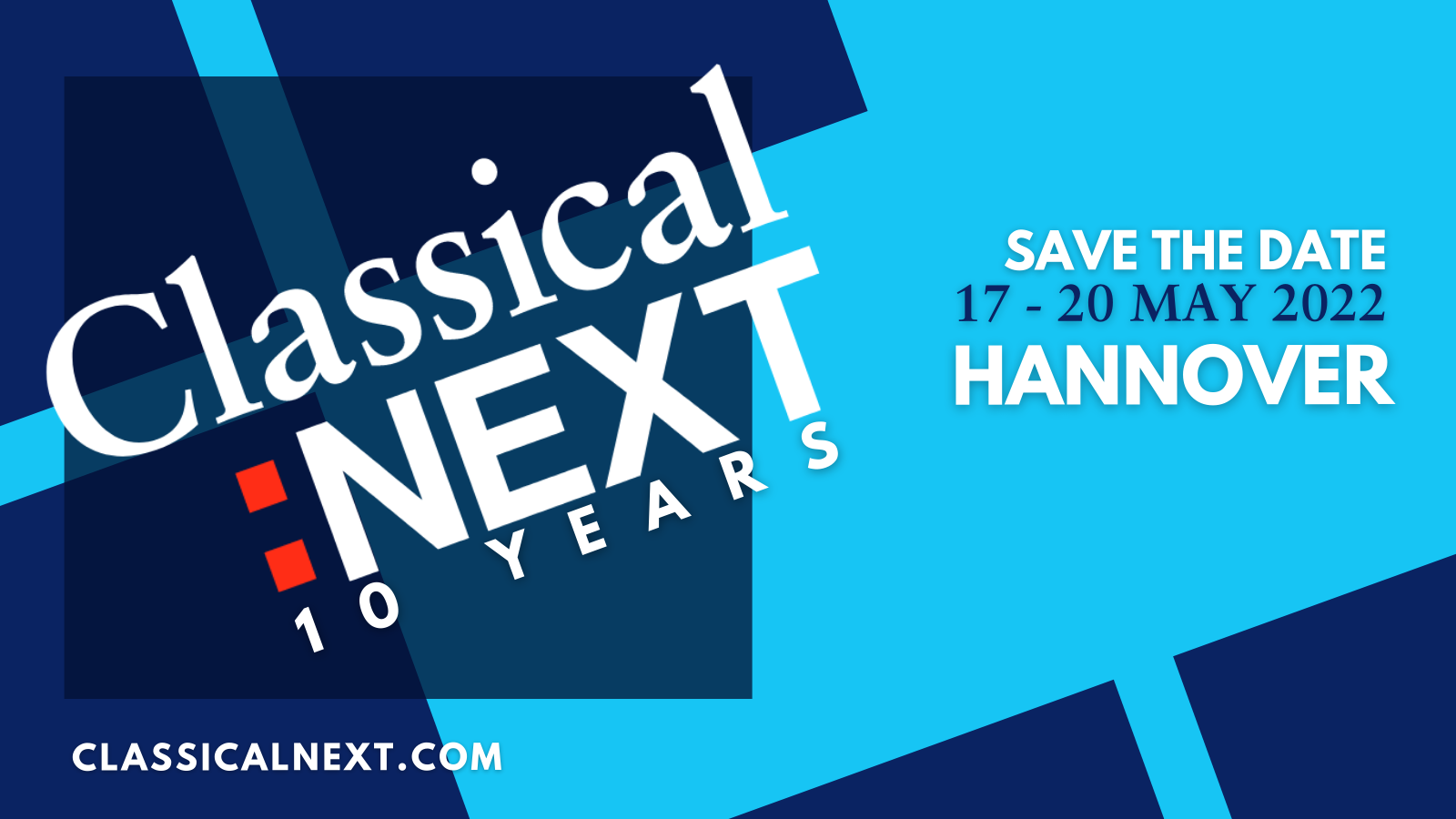 The Classical:NEXT Innovation Award 2021 will be presented live at the Classical:NEXT CONFERENCE on 20 May 2022 at 12 noon at Schauspiel Hannover. Christian Siegmund and Franziska Ritter will be there to accept the award on behalf of the worldwide 1:1 COMMUNITY. Many thanks to all those who have worked tirelessly for 1:1 CONCERTS in the last two years. Together, we have given live music and resonance to so many people and now we are finally able to offer a fairly paid stage to many freelance musicians.
Our artistic director Christian Siegmund will present our project at the "Project Pitches" on Thursday, 19 May at 2 p.m. in the Hannover Congress Centrum (HCC).
Who else is in Hannover? We are looking forward to the exchange.