1:1 in Tokyo: Ichi-go ichi-e
17. November 2020
#premiere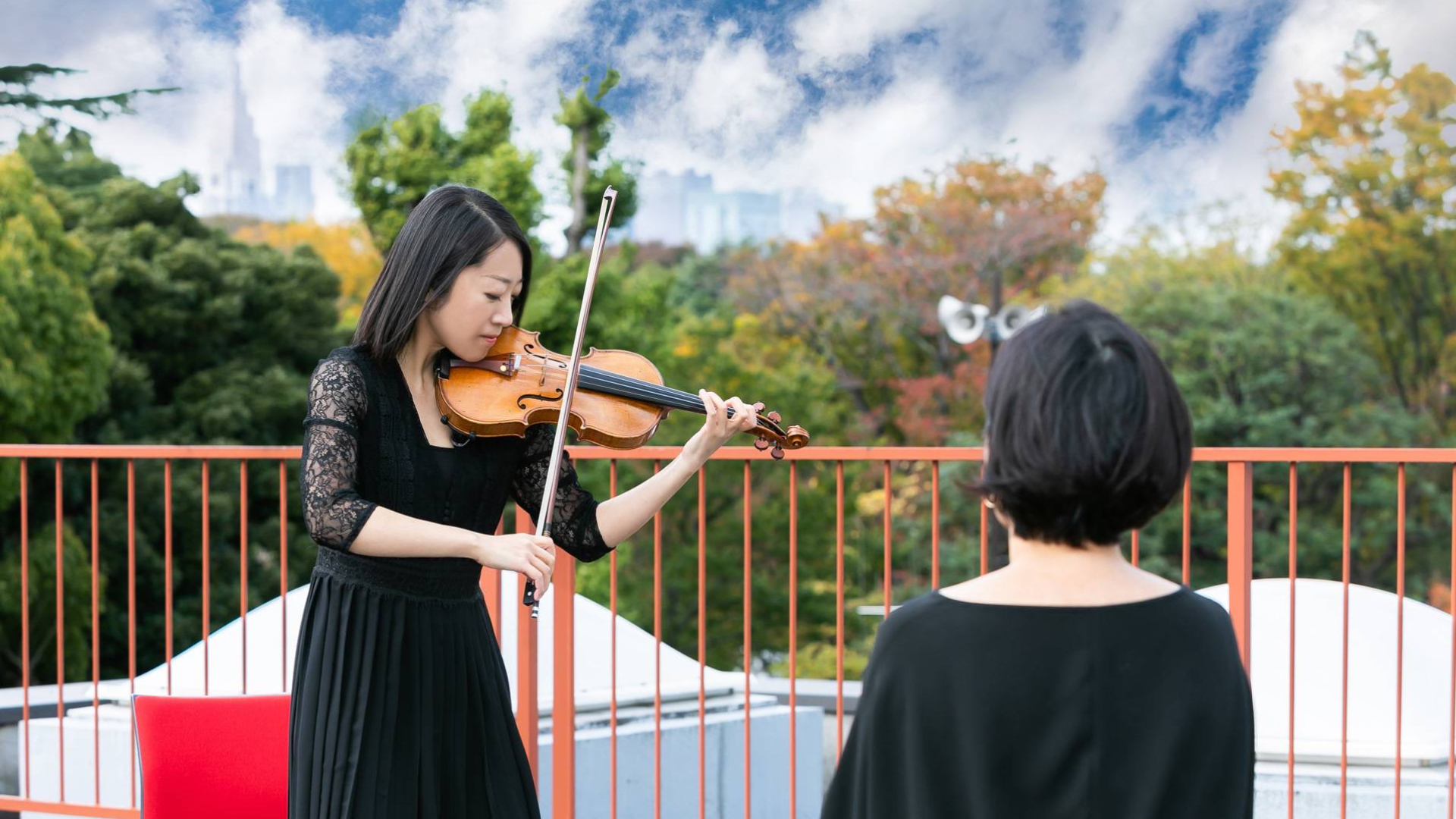 Are you wondering how 1:1 CONCERTS came to Japan?
The violist Mio Wakamatsu was enthralled by 1:1 CONCERTS and the similarity to the Japanese tea ceremony philosophy ichi-go ichi-e. Within a short time, Mio managed to take our miniature concert format to Tokyo. After the first concert at Goethe-Institut Tokyo on 23.11.2020, several more concerts were played at the violin shop Il Violino Magico and the concert hall Kasumicho Ongakudo.
Please check out our Japanese web page that was translated by Mio's family! We are very thankful!
1:1 CONCERTS in Tokyo can be booked via this link!