Orfeus Conference in Belgrad
19. May 2021
#conference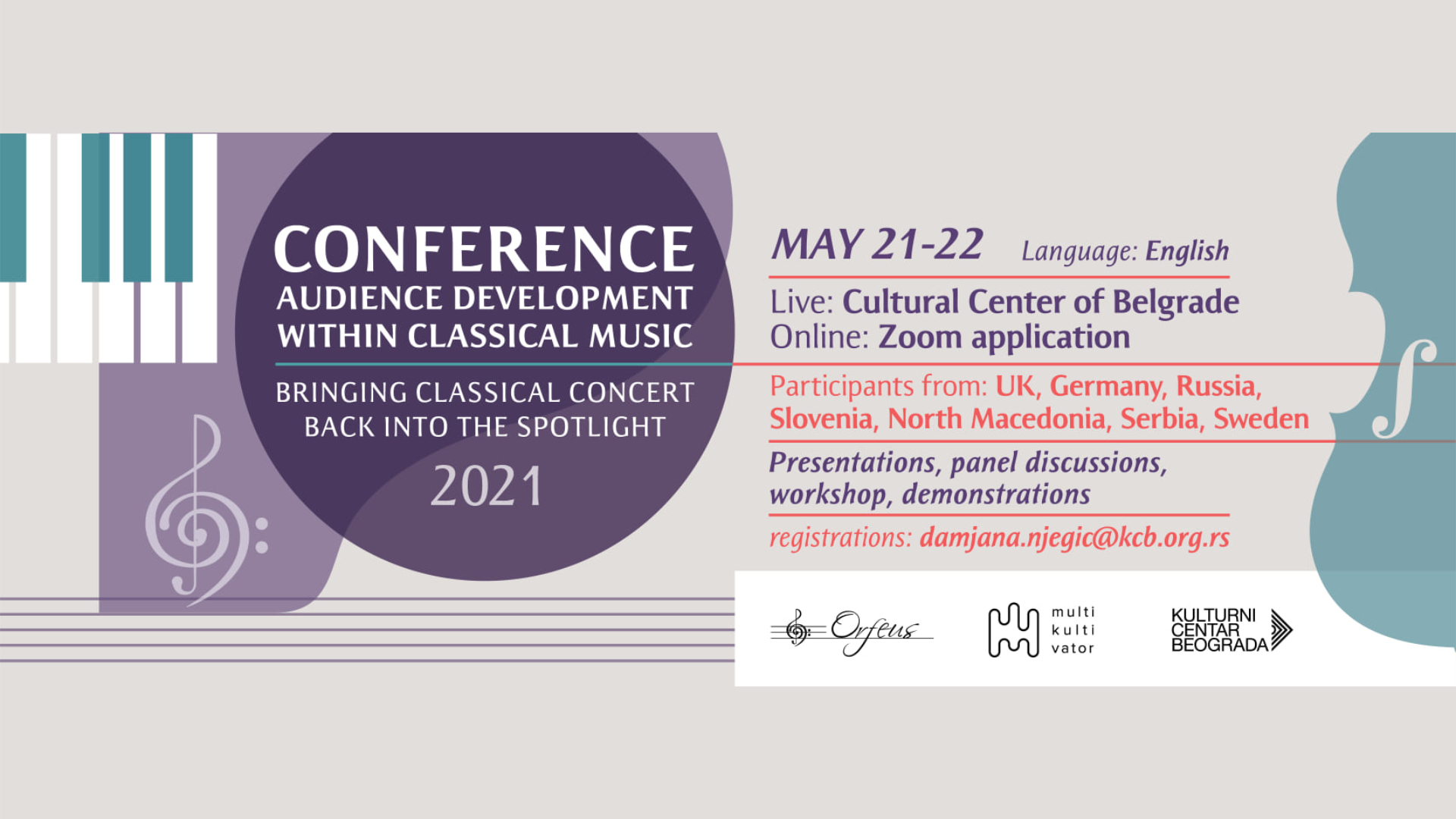 We are glad to be part of the Orfeus Conference 2021 End of May in Belgrad - as an Online Event, but with real 1:1 CONCERTS.
Franziska Ritter and Christian Siegmund, two of our artistic directors, will participate in this conference on audience development within classical music. Our Session will be on Friday, 21st of May at 11 o'clock.
Check out the panels, discussions, workshops and demonstration of 1:1 CONCERTS. Here you find the program.
For registration to the conference please email: registration damjana.njegic@kcb.org.rs or use this form.