Munich is starting!
08. June 2020
#premiere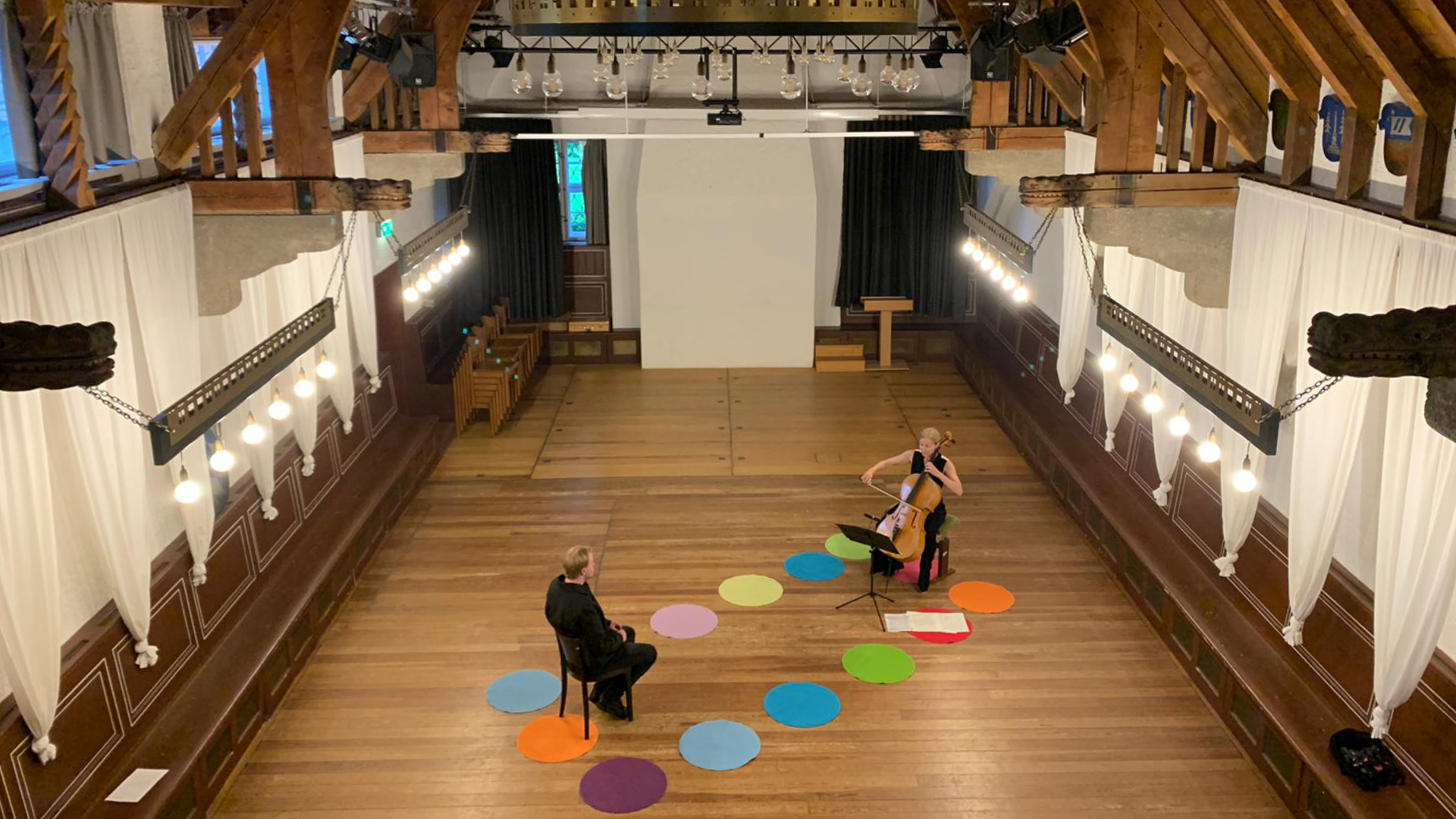 The 1:1 CONCERTS are conquering Bavaria: Next weekend, Burg Schwaneck in Pullach will be the first venue in the Munich area!
The event series Burg & Bühne picks up the concept of the 1:1 CONCERTS and offers very personal, approximately 10-minute concert experiences on Saturday, June 6th and Sunday, June 7th at Burg Schwaneck - one listener and one musician meet each other at this smallest possible concert format at a corona-safe distance. During the 1:1 concerts, Burg & Bühne offers a forum for musicians of the Bavarian State Orchestra, the Munich Radio Orchestra and the Federal Police Orchestra Munich, who show their solidarity and support for musicians in need.
The 1:1 CONCERTS defy the Corona crisis, finally making real concert experiences possible again and turning the Knights' Hall of Burg Schwaneck into a place of artistic power.
Dates and bookings via: https://burgundbuehne.de
by email to kontakt@burgundbuehne.de