Karajan Music Tech Conference
22. March 2021
#conference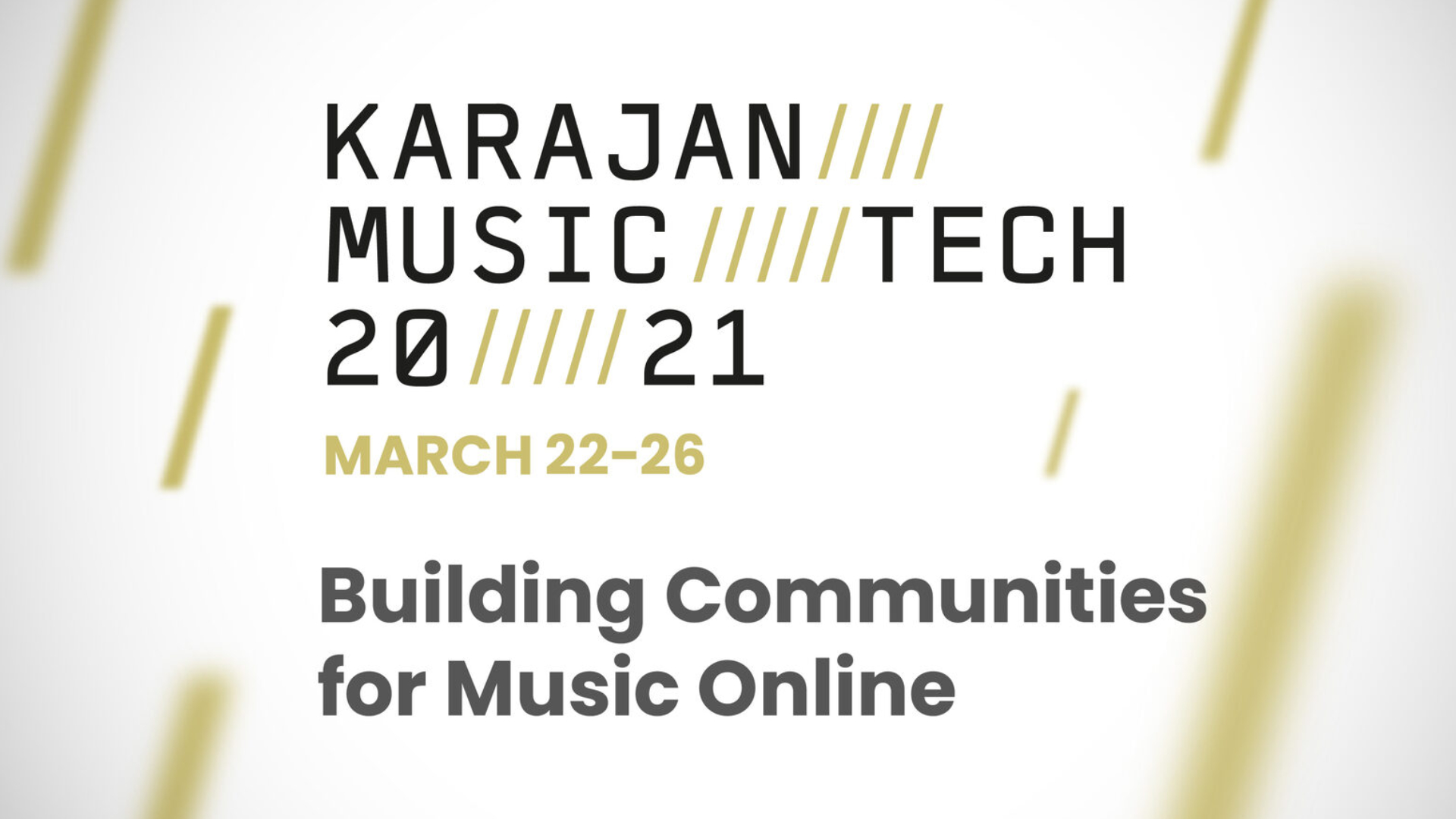 We are glad to be part of the Karajan MusicTech Conference 2021 in Salzburg - this year online. Join us on Wednesday, 24 March 2021 at 12:00 (CET) at the talk about "Building Online Communities for Music Online" at the Karajan MusicTech Conference 2021 .
Franziska Ritter, one of our artistic directors, and Sally Walker, flutist and 1:1 initiator in Australia, will provide insights and discuss the process of community building with regard to our special movement.
Live stream via Youtube:
https://www.youtube.com/channel/UCdBPQR4RHSY-rllANYm2opA/live
Full programme:
https://www.karajanmusictech.com/program
This talk will introduce the most simple yet profoundly powerful 1:1 CONCERTS format which was founded at a small German chamber music festival in 2019. While most of cultural life had vanished behind digital screens, 1:1 CONCERTS were one of the very few authentic concert experiences flourishing during pandemic times. A 1:1 CONCERT features a 10 min. non-verbal encounter between 1 listener and 1 musician, accompanied by a host. Whether the concert attendees hear a saxophone, a kora or a baroque flute, will come as a surprise. Also, the music is chosen on the spot. The format even explores extraordinary venues such as an art gallery, an empty factory hall or an allotment garden. With more than 7000 concerts around the world, over 2000 "1:1 family members" of artists, hosts and organisers managed to create an unexpected movement of musical power, a growing community and warm-hearted charity. With the listeners' donations, different solidarity projects and freelance musicians are supported. German initiator and artistic director Franziska Ritter and Australian 1:1 ambassador and flutist Sally Walker will share insights and discuss the process of community building within this very special movement.