Invitation by the Federal President to Bellevue Palace
15. September 2021
#dankesfest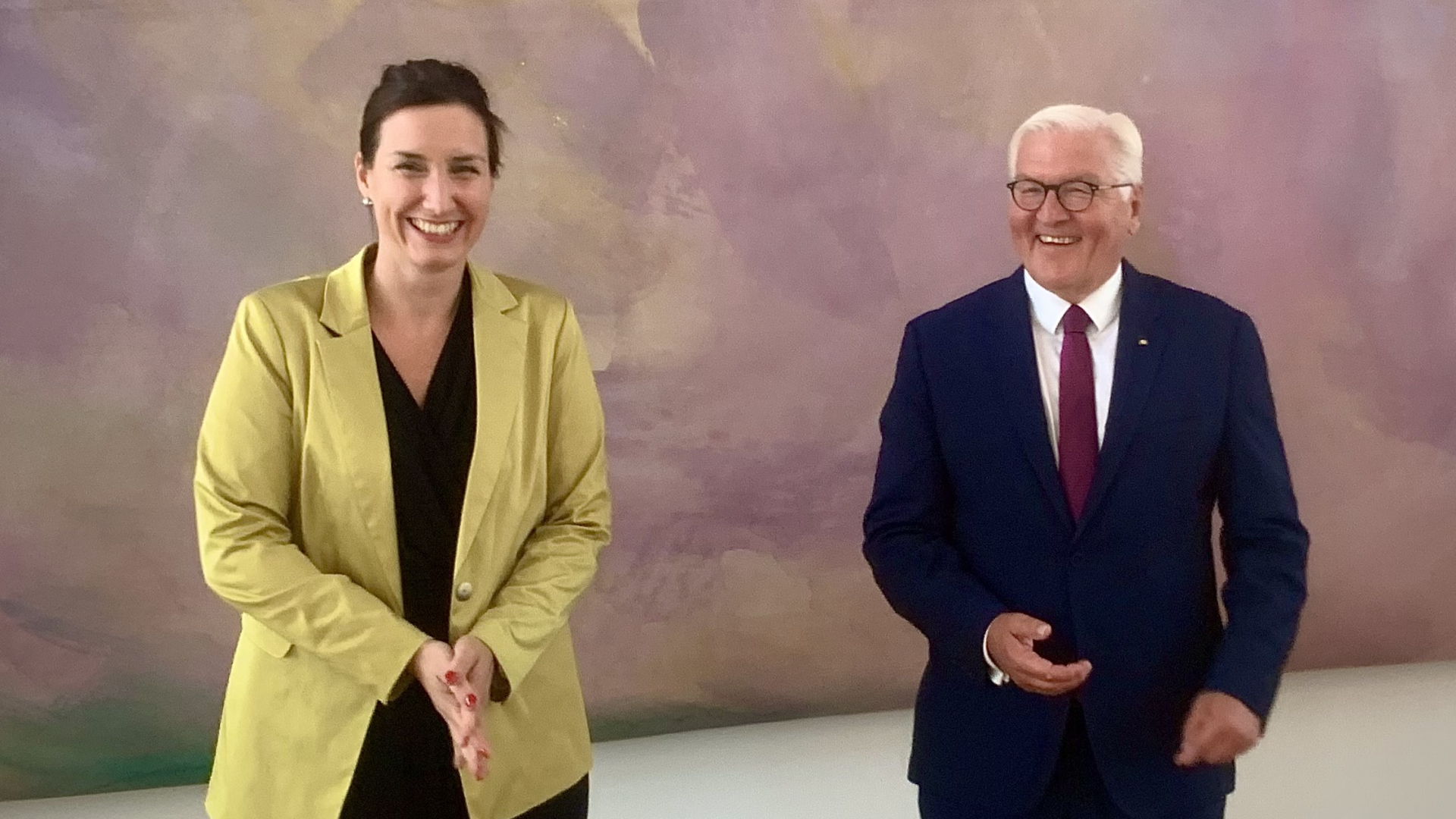 20 August 2021 was a very special day for us. Our artistic directors Franziska Ritter and Christian Siegmund were invited to a reception at Bellevue Palace where Federal President Frank-Walter Steinmeier thanked individuals for their efforts during the COVID-19 pandemic. We were delighted to represent our solidarity-based 1:1 CONCERTS format as well as each one of you busy volunteers and contributors who have made this project so beautiful and successful over the past year.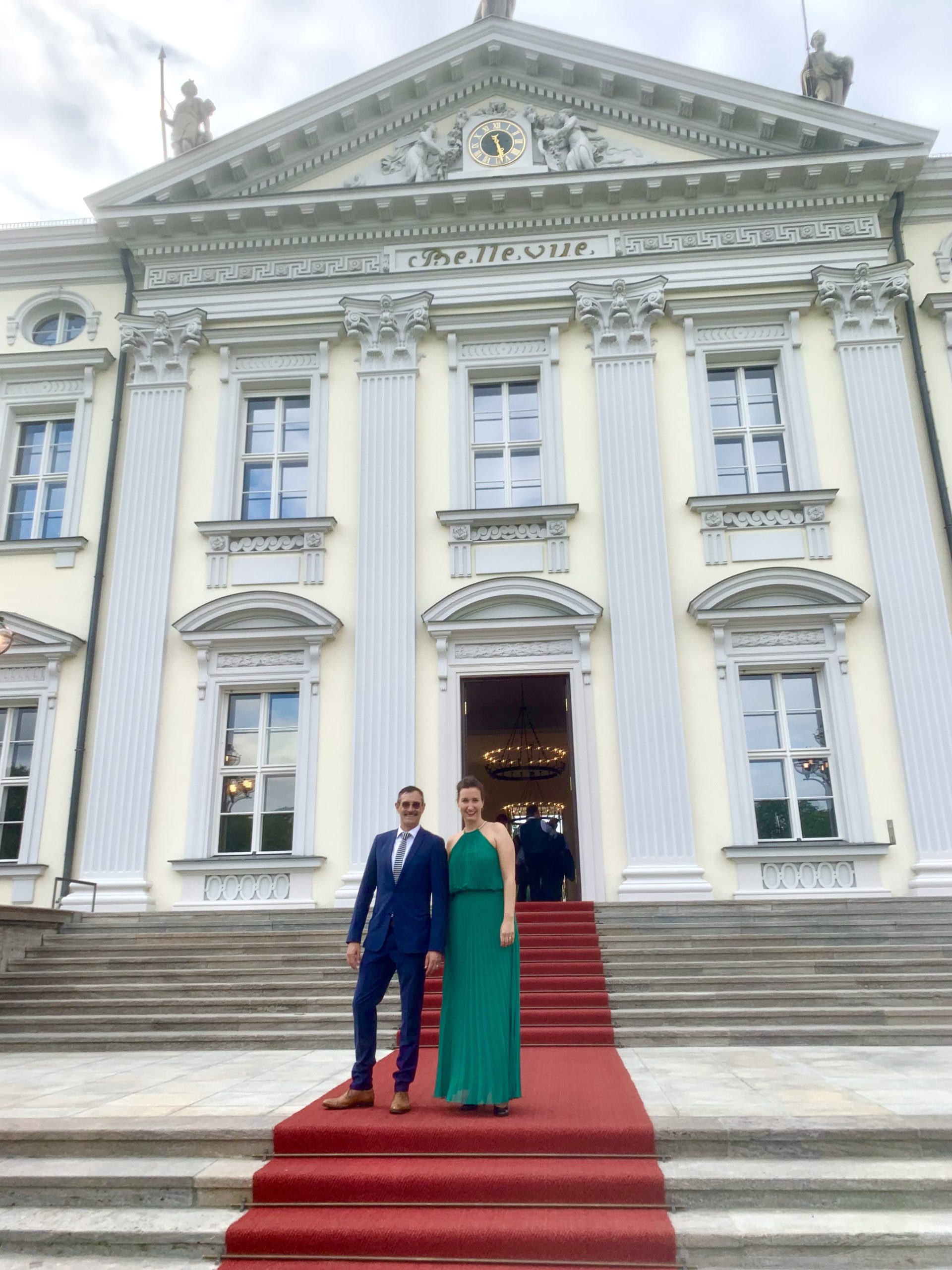 Franziska has also been involved in four personal "Bürgerlage" panel discussions over the past year where Federal President Frank-Walter Steinmeier has been meeting regularly with seven German citizens to talk about their current situation in the pandemic as well as their views on future developments in our country. All conversations were streamed live, you can finde them here: https://www.bundespraesident.de/DE/Bundespraesident/Buergerlage/Buergerlage-node.html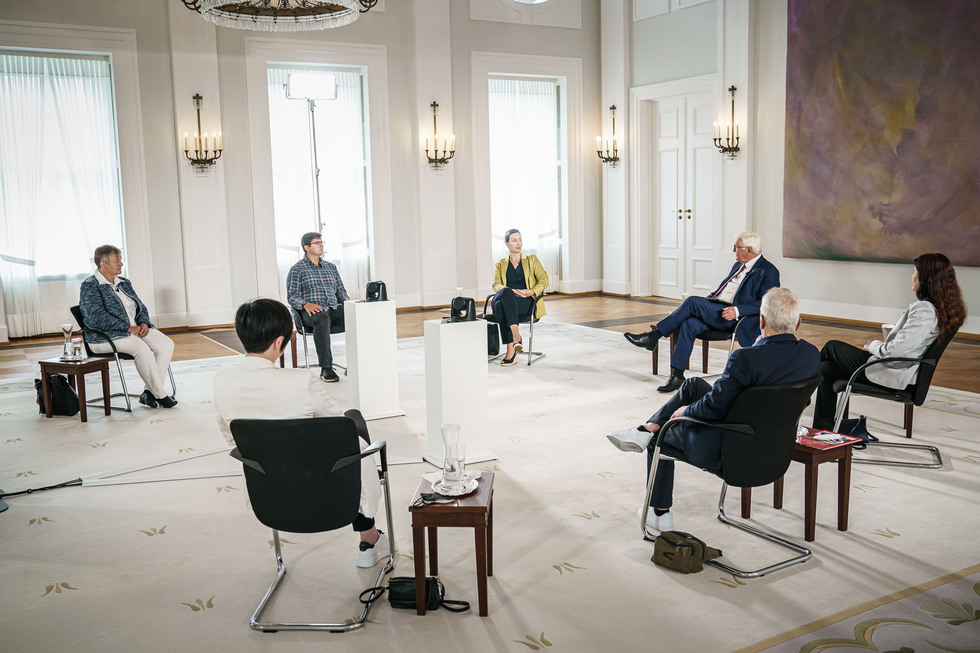 At the reception at Bellevue Palace, we had the most inspiring encounters with many amazing personalities from a wide range of professional and social backgrounds. They all have worked hard for the cohesion of our society. It is their commitment that made everyday life possible in these challenging times and we were overwhelmed by their creative ideas and energy: Nurses, doctors, educators, researchers, teachers, trainees, students, hairdressers, midwives, rubbish collectors, undertakers or retailers!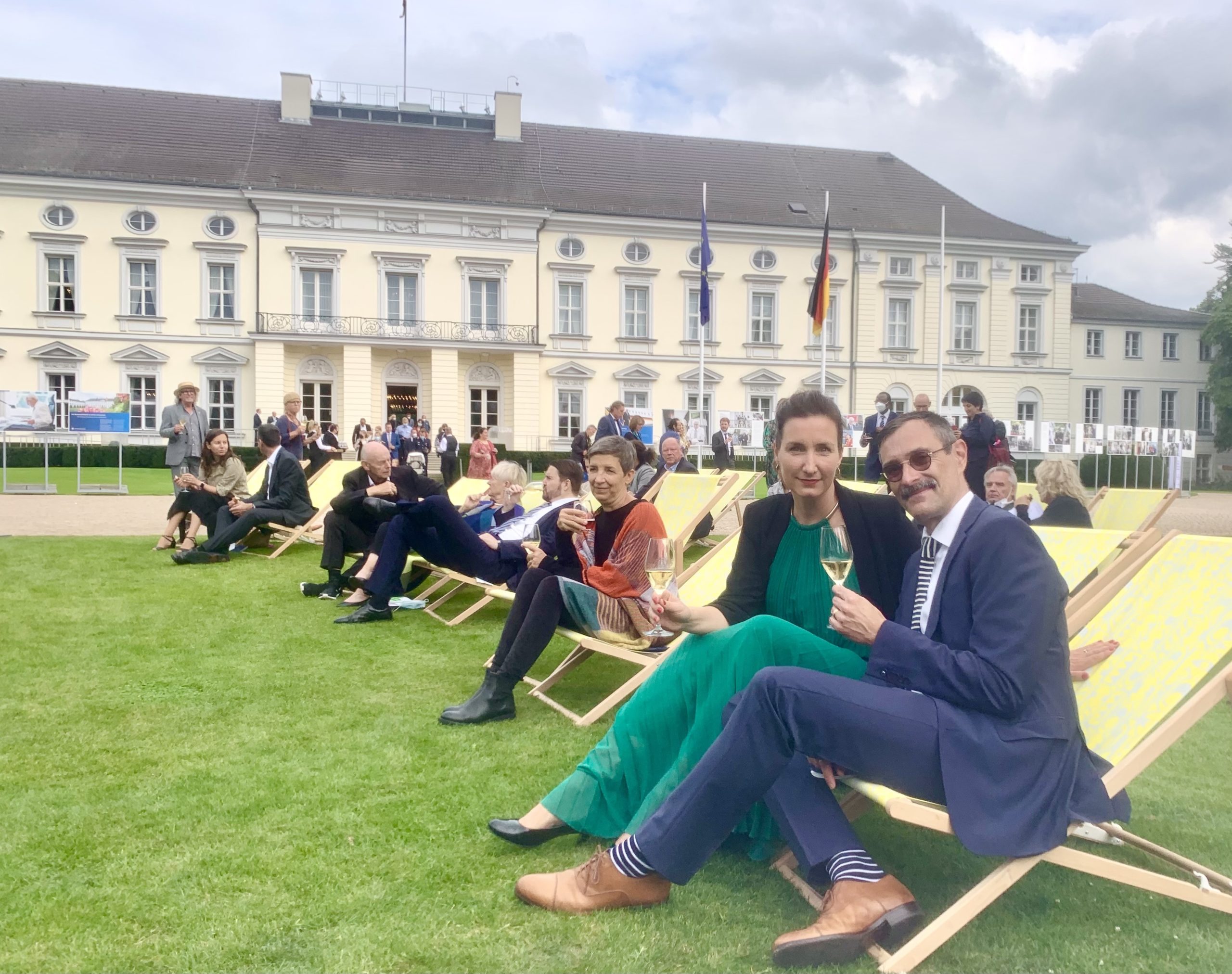 It was a great honour for us to be invited to represent the field of arts and culture and for our commitment to freelance artists!