1:1 CONCERTS at the Lübecker Brahms-Festival
29. April 2021
#festival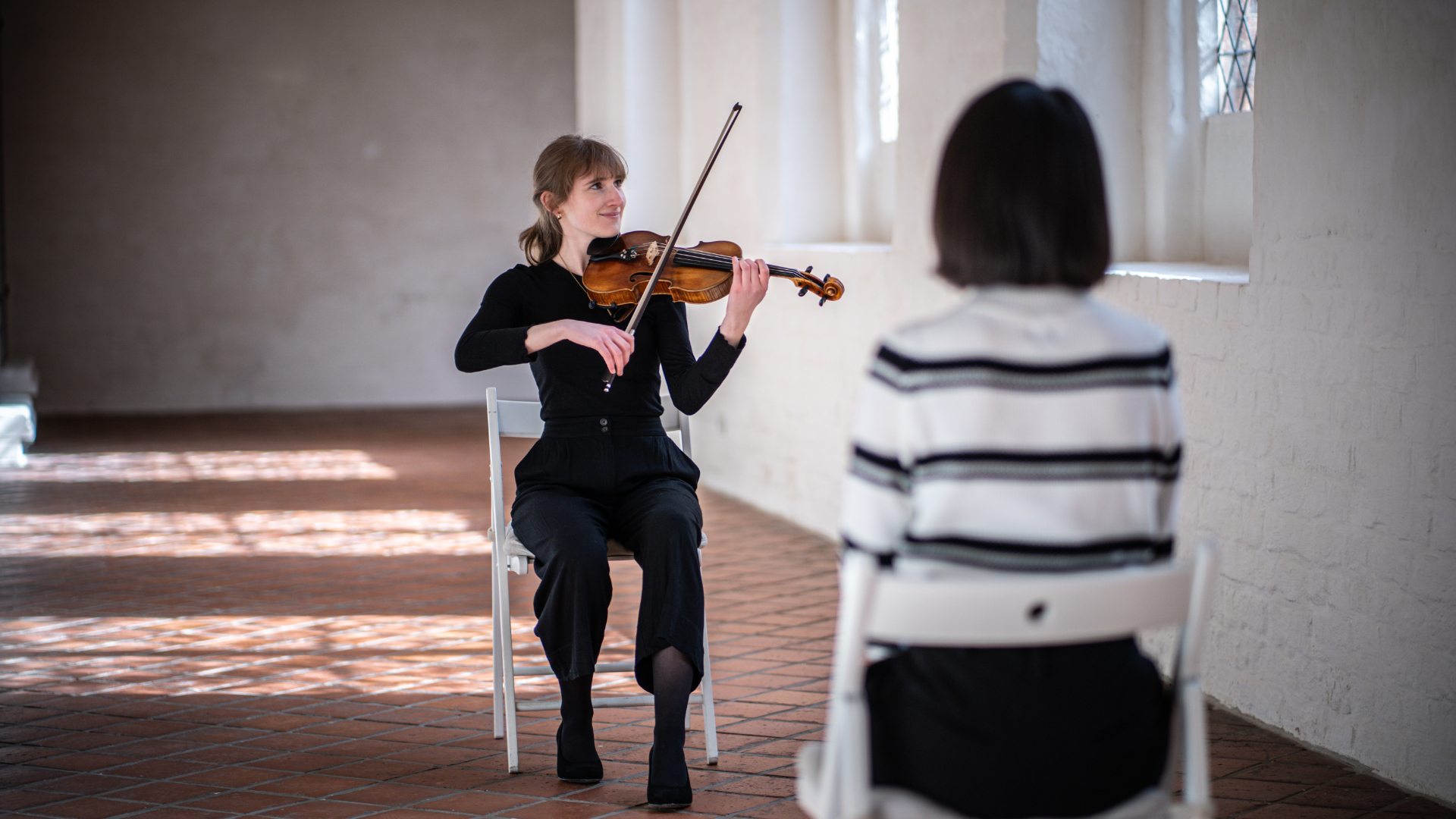 This year, the 1:1 CONCERTS are part of the Brahms-Festival at the Lübeck University of Music and, thanks to the pandemic-compatible format at the beginning of May, will once again make it possible to experience musicians live.
In accordance with the thematic concerts offered by the festival from 1st to 9th of May under the motto "Spring Awakening!", the students have planned daily private musical encounters at very special locations in Lübeck's old town, some of them open-air. The venues include the Lübeck School Garden, the Villa Brahms Park, the Burgkloster courtyard of the European Hanse Museum and the Behnhaus Drägerhaus Museum. For the Brahms Festival, more students have joined the University team that prepares and performs the 1:1 Concerts: strings, winds and percussionists from ten different instrumental classes of the Universty can be heard.
Booking at: https://1to1concerts.de/buchen/luebeck/
Each 1:1 CONCERT is an intimate and unforgettable experience, a musical "blind date". After an opening eye contact, the musicians spontaneously decide which music they want to give to their counterpart. In this way, a very personal live performance is possible without violating the Corona distance rules and legal requirements. 1:1 CONCERTS are private concert formats with only one registered person listening and one person making music.
The 1:1 CONCERTS are a "Kulturfunke" project of the Kulturtreibhaus, made possible by funding from the Possehl Foundation Lübeck. In case of bad weather, the concerts planned for the open air will take place inside the respective venue.
Participation is free of charge, donations to the supporting society of the University of Music under the keyword "1:1 CONCERTS" are welcome. The donations will be passed on directly to needy students.
The Lübeck 1:1 team - Daniel Burmeister, Anna-Lea Rebholz, Lisa Wegmann, Sophie Rasmussen - and 20 musicians are looking forward to the musical experiences to come!
The full programme of the Brahms Festival: www.brahms-festival.de