1to1 in Volkenroda 2021
01. September 2021
#backtotheroots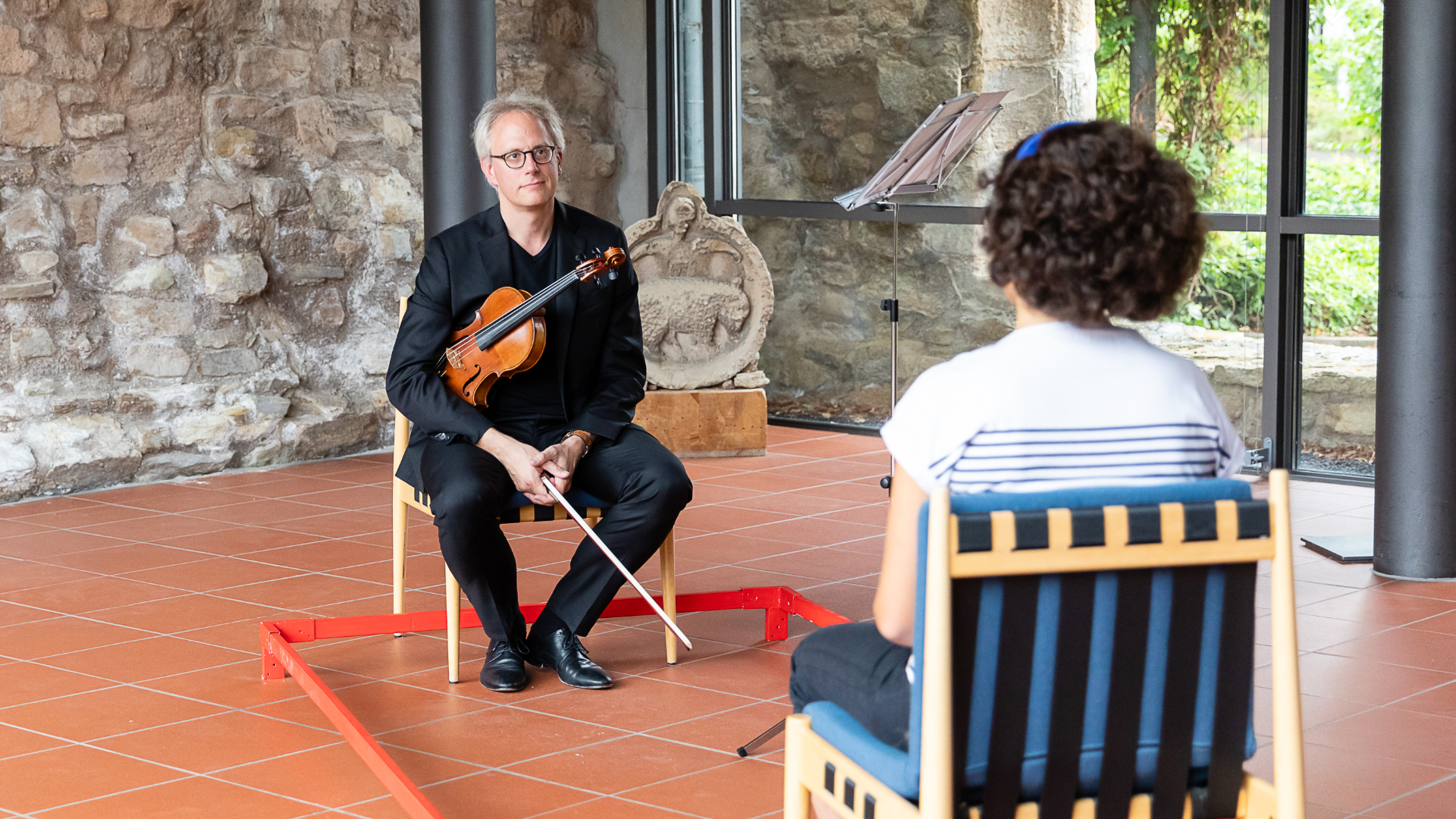 Last weekend, the smallest but most intense concert format 1:1 CONCERTS returned to its place of origin providing once again numerous emotional encounters at the Thuringian Summer Concert Festival in Volkenroda Monastery.
In the Room of Silence, the monastery church and the chapter house, many mindful musical blind dates took place despite the pouring rain.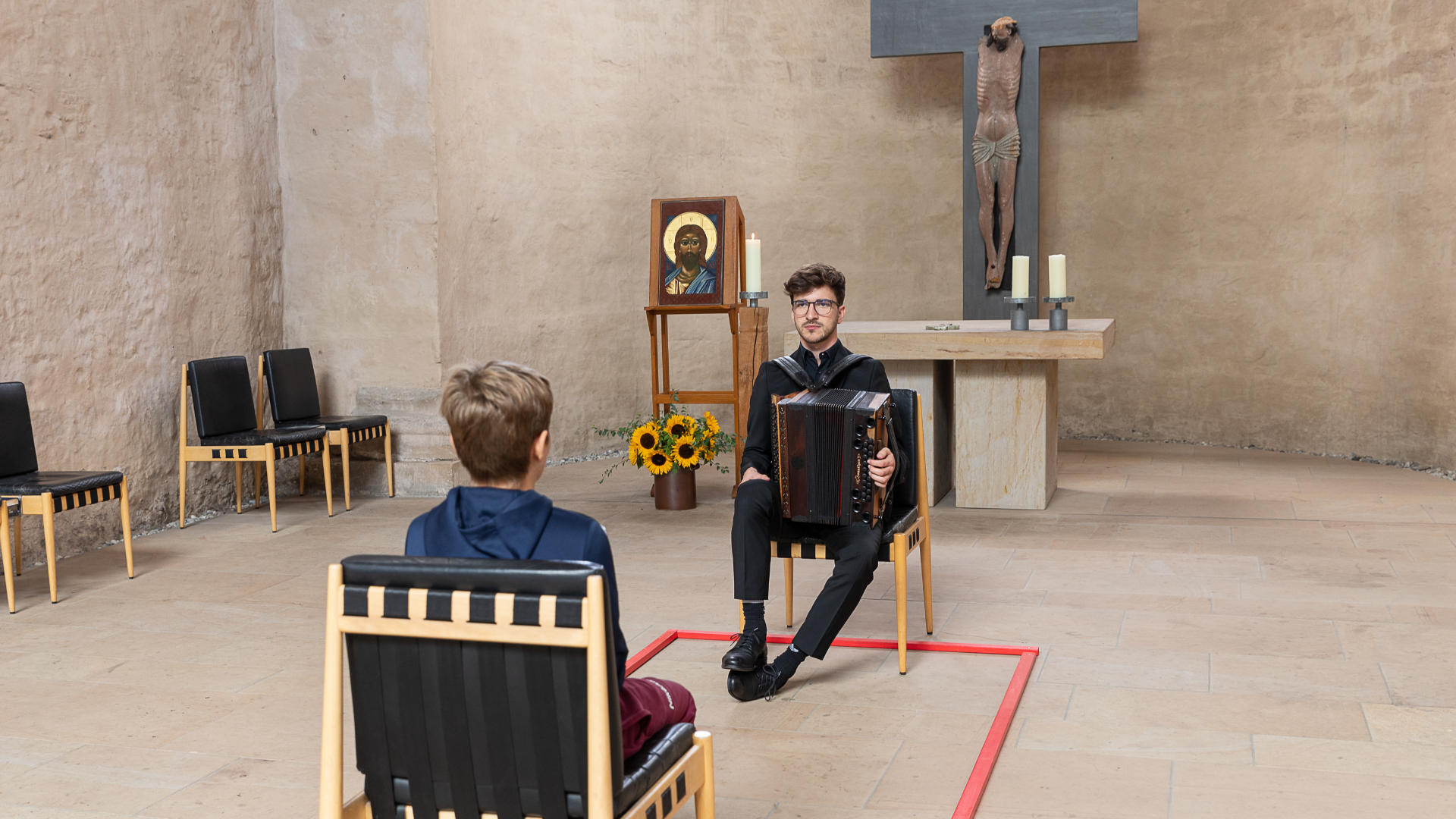 A big thank you goes to our musicians: Léa Villeneuve, Sascha Frömbling, Anke Heyn, Jonathan Gross, Panu Sundqvist and Tobias Reifland; our hosts: Ute Heimrod, Léa Villeneuve, Daniel Thomas, Brigitte Wieners, Claudia Schmidt, Ursel Winker, Dagmar Streibl and Heiner Winker and of course to all listeners.
A review of the entire festival:
https://www.kloster-volkenroda.de/sommerkonzerte/