Festival franco-allemand de musique de chambre à St. Faust
26.08. - 27.08.2023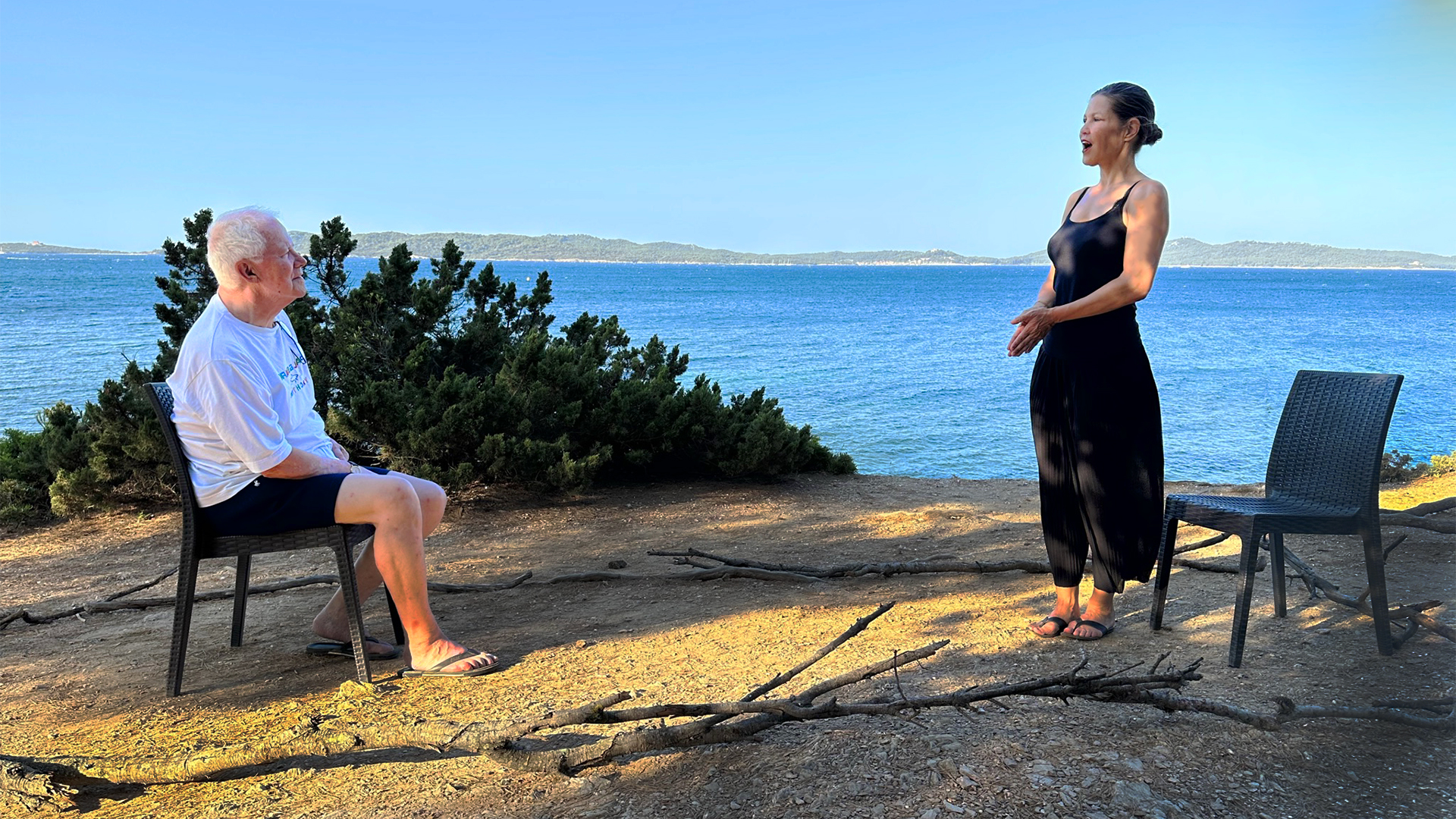 En août 2023, les 1:1 CONCERTS sont de passage dans le sud de la France ! Lors du festival de musique de chambre Les Müsicales de Saint-Faust, de nombreux concerts résonneront au milieu des Pyrénées françaises dans le village de Saint-Faust. Initié par Léa Villeneuve et Sylvia Demgenski, ce festival permet de découvrir la musique, les lieux, les artistes et les habitants dans une atmosphère estivale et détendue. Placé sous le thème de l'amitié franco-allemande, le festival se veut un lieu de rencontres conviviales !
Les 1:1 CONCERTS, co-initiés par Caroline Jahns, font partie intégrante de ce petit festival. Le format exceptionnel des 1:1 Concerts crée une expérience de concert inhabituellement intense et établit un lien entre le musicien et l'auditeur, qui restera longtemps gravé dans la mémoire des participants.
Le "blind-date musical" est une surprise, car le musicien et le programme du concert ne sont pass révélée à l'avance. C'est le musicien lui-même qui décide des pièces qu'il jouera au moment du contact visuel, point de départ d'une expérience musicale commune.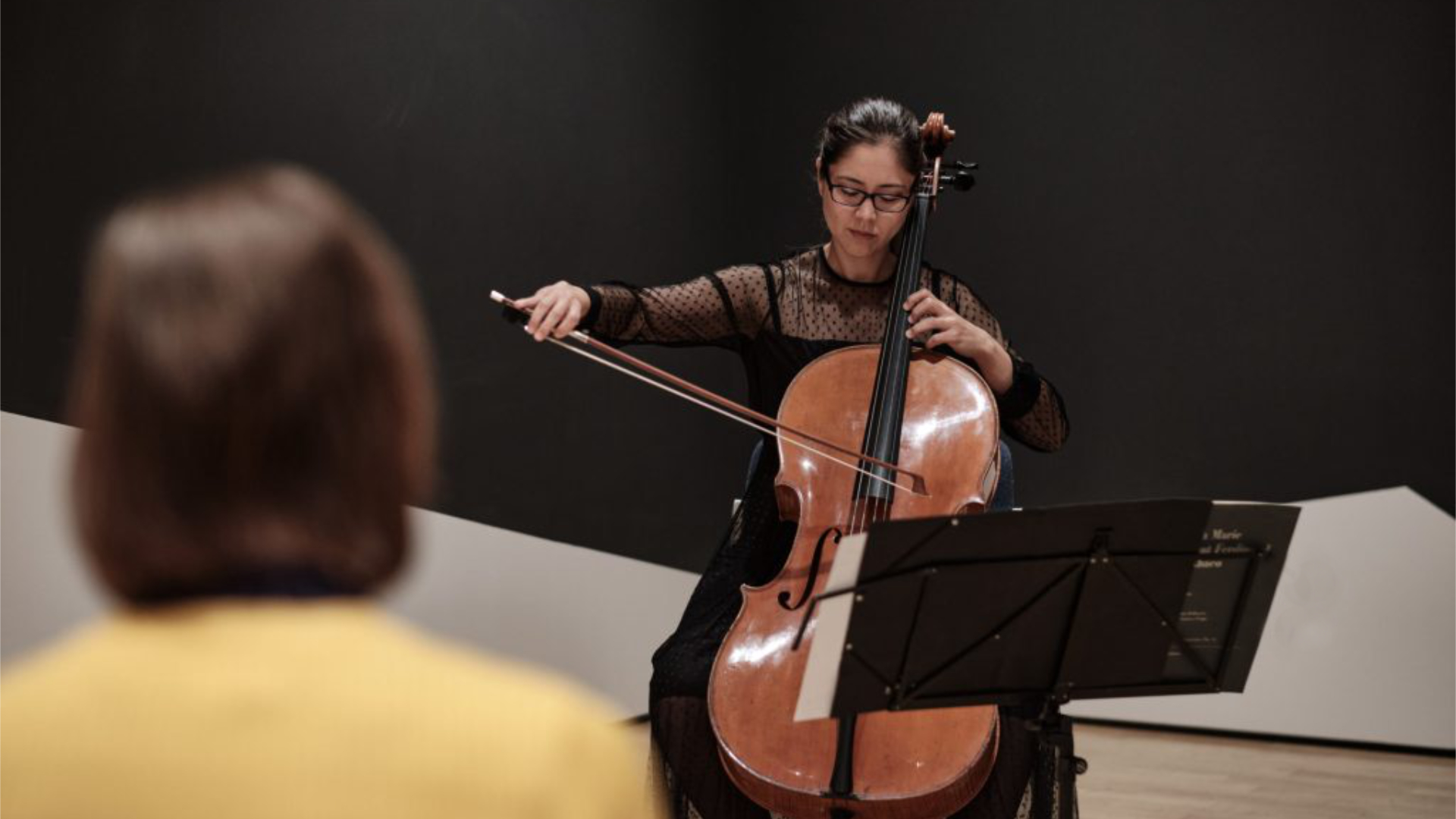 Les concerts sont joués dans des lieux du quotidien des Saint-Faustiens qui, par leur caractère et leur charme propres, contribuent aussi à l'ambiance particulière de ces concerts.
L'entrée pour les 1:1 CONCERTS est libre. Nous serions heureux de recevoir - avant ou après le concert - un don à l'association à but non lucratif 1:1 CONCERTS e.V. Nous pourrons ainsi continuer à soutenir des musiciens indépendants et, dans le cadre de prochains projets, permettre à de nombreuses personnes à travers le monde de vivre ces expériences de concert gratuitement. Pour en savoir plus sur nos activités, cliquez ici (en anglais).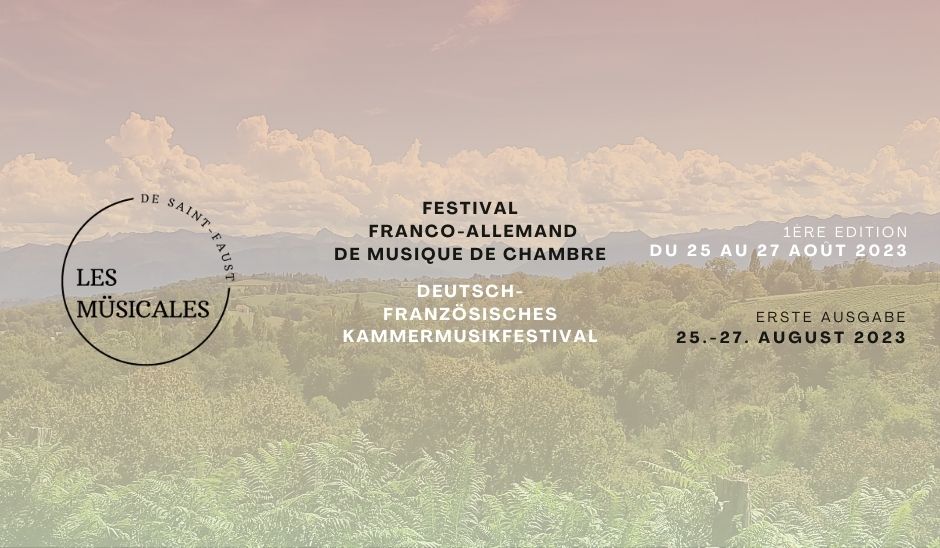 Slots
Close
Booking
Thanks for Booking!
You will now receive a booking confirmation email with further information (please also check your SPAM folder!). If you have any questions, please contact the local organization team.
Saturday
26.08.2023
- Domaine La Juscle Vignau, | barrierefrei - accessibilité PMR
Sunday
27.08.2023
- Chapelle St Michel des Coteaux | St-Faust de Bas, | barrierefrei - accessibilité PMR
Domaine La Juscle Vignau Hosts: Bruno Gassiot
Chemin de Pau 364
64290 saint-faust

Chapelle St Michel des Coteaux | St-Faust de Bas
Hosts: Bruno Gassiot
Place Maluquer 18
64110 saint-faust

Organisation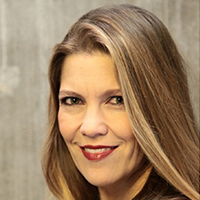 Caroline Jahns est soprano et porte-parole de la coalition de la scène indépendante de Francfort-sur-le-Main. Elle organise entre autres les concerts 1zu1 à Francfort, Düsseldorf et St. Faust.