Berlin
07.02. - 17.03.2022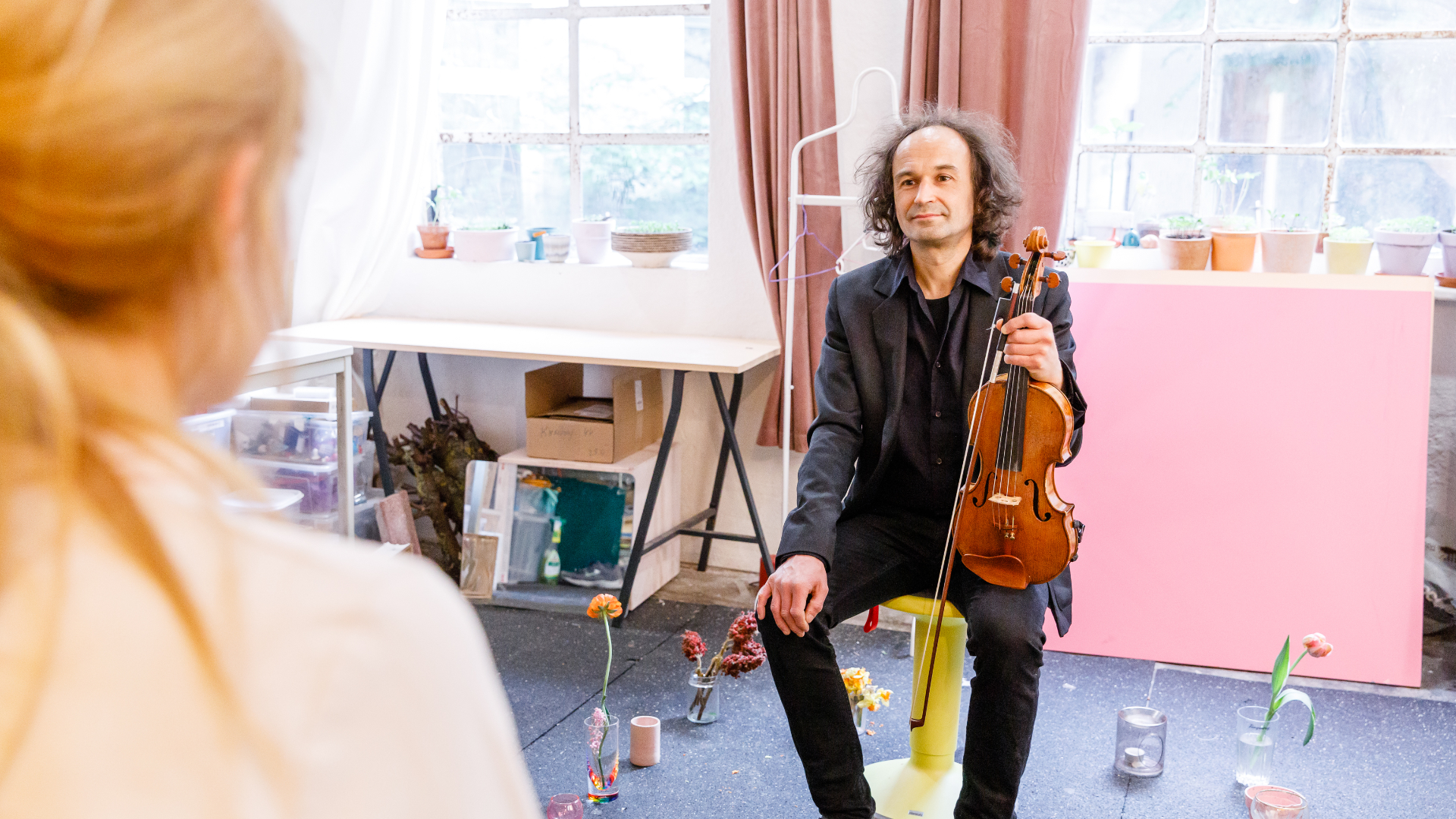 Since May 2020, the Berlin team Franziska Ritter, Christian Siegmund and Heike Bebenroth have been organising 1:1 CONCERTS in the German capital city, in special collaboration with the RSB Berlin and many further musicians from the Deutsche Oper, DSO, Konzerthausorchester and other Berlin orchestras, as well as many freelance musicians. Countless dedicated hosts have transformed their spaces into surprising 1:1 concert halls enchanting the Berlin audience at a wide variety of venues all over the city.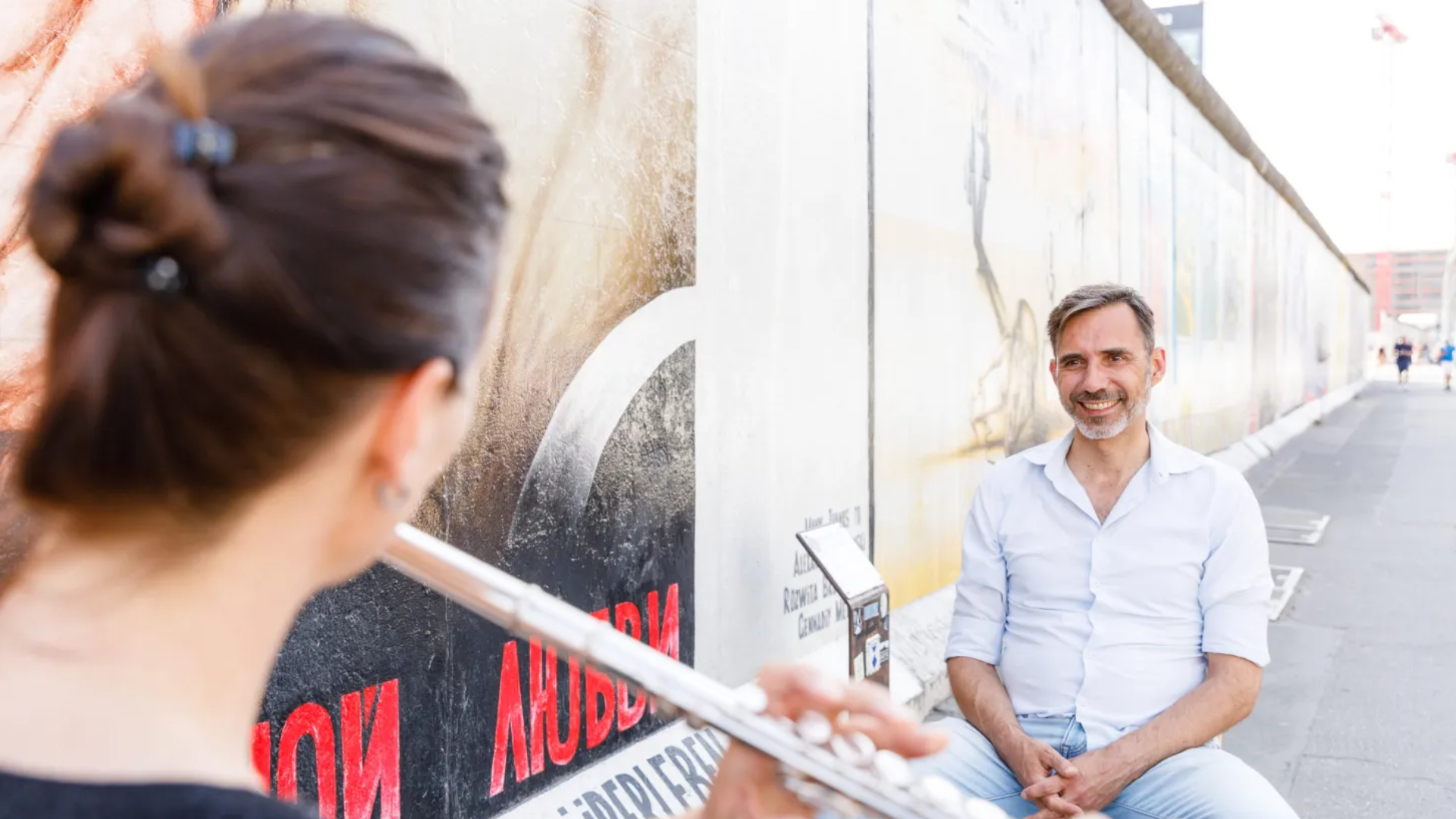 Anna Schors, mezzosoprano (16.03.2022, Berlin)
For me, 1:1 CONCERTS are pure experienced intimacy. As a performer, I literally find myself at eye level with every listener and I reveal myself completely undisguised, just as I am and as I feel at that very moment. This requires dedication, courage and honesty from both sides - qualities that too often get lost in our hectic daily lives. I appreciate the special format of the 1:1 concerts because it reminds everyone involved what making music is all about: interpersonal connection.Berlin is dashing into the new year 2022 with yet another concert series. We are looking forward to seeing you!
Currently there are no 1:1 CONCERTS in Berlin. But we'll be back. Stay tuned. 
During this time of crisis, all 1:1 CONCERTS donations will be given to the SOS Ukraine Project ARTS HELPS e.V.
Galerie Morat
Hosts: Peter Morat
Linienstraße 107
10115 Berlin

Yuka Studios
Hosts: Tabea Mathern
Kirchhofstraße 44
12055 Berlin

Ölberg Kirche
Hosts: Sven Torsten Puls / Stefan Roszak
Paul-Lincke-Ufer 29
10999 Berlin

Six One Physio
Hosts: Ute Heimrod und Daniel Arenz
Jägerstraße 61
10117 Berlin

St. Augustinus Kirche
Hosts: Pater Max Cappabianca
Dänenstraße 17/18
10439 Berlin

Nirgendwo
Hosts: Stefan Tietz & Team
Rüdersdorfer Str. 67
10243 Berlin

Theater im Palais
Hosts: Frank Bihra & Team
Am Festungsgraben 1
10117 Berlin

Funkturm Berlin
Hosts: Patricia Pohle und Daniela Henn
Hammarskjöldplatz 1
14055 Berlin

CLB Berlin
Hosts: Blanca Gonzalez Galan und Sven Sappelt
Prinzenstraße 84.2
10969 Berlin

Literaturhaus Berlin
Hosts: Dr. Sonja Longolius & Team
Fasanenstraße 23
10719 Berlin

Hotel Oderberger
Hosts: Verena Jaeschke & Team
Oderberger Str. 57
10435 Berlin

Salon S
Hosts: Dr. Andreas & Christian Siegmund
Yorckstr 75
10965 Berlin

Studio Weißensee
Hosts: Yannick Rafalimanana & Joshua Halpern
Behaimstr. 43
13086 Berlin

Ruths Berlin
Hosts: Jeannette Merker
Langhansstraße 126
13086 Berlin

Praxis Julia Bergmann
Hosts: Julia Bergmann
Fürbringerstraße 18
10961 Berlin

Heimathafen Neukölln
Hosts: Jasmin Bär und Nicole Hasenjäger
Karl-Marx-Str. 141
12043 Berlin

Berlin Decks
Hosts: Verena Schwarz & Team
Friedrich-Krause-Ufer 16-21
13353 Berlin

Basalt Bar
Hosts: Kieran Mac Devitt
Utrechter Str. 38
13347 Berlin

TU Berlin - Hörsaal
Straße des 17. Juni 135
10623 Berlin

TU Berlin - Ausstellung Energy in Motion
Straße des 17. Juni 135
10623 Berlin

Universitätsbibliotheken der TU und UdK Berlin
Fasanenstraße 88
10623 Berlin

Participating musicians:
Violin: Sebastian Breuninger – Gewandhaus Leipzig, Águilar Javier – Ensemble Impulsia, Barbara Bultmann – Ensemble Resonanz, Maria Reich, Yukari Aotani-Riehl – Deutsche Oper Berlin, Skaistė Dikšaitytė, Heather Cottrell – Symphonieorchester des Bayerischen Rundfunks, Diana Tishchenko, Yuval Herz, Jakob Lehmann, Elena Rindler – Deutsches Symphonie-Orchester, Juan Esteban Rendon Viola: Manon Gerhardt – Deutsche Oper Berlin Violoncello: Joshua Halpern, Sara Minemoto – Deutsches Symphonie-Orchester, Anne-Claire Dani – Deutsche Oper Berlin, Mischa Meyer – Deutsches Symphonie-Orchester, Vashti Hunter – Kammerakademie Postdam, Friedemann Ludwig – Konzerthaus Berlin Qanun: Shingo Masuda Clarinet: Richard Obermayer – Deutsches Symphonie-Orchester Flute: Jochen Hoffmann – Deutsche Oper Berlin, Frauke Ross – Deutsches Symphonie-Orchester, Kerstin Schilling Oboe: Viola Wilmsen –  Deutsches Symphonie-Orchester, Andreas Wenske Bassoon: Isabella Homann – Deutsche Oper Berlin Trombone: Thomas Leyendecker – Berliner Philharmoniker, Percussion: Benedikt Leithner – Deutsche Oper Berlin Harp: Maria Smirnova – Deutsche Oper Berlin Piano: Severin von Eckardstein, Yannick Rafalimanana, Marcel Mok, Kunal Lahiry, Santiago Gervasoni, Prof. Dr. Jascha Nemtsov – HfM Weimar, Julien Quentin, François Lambret Organ: Karl Kronthaler Guitar: Ruben Fischer Voice: Andrea Chudak Sopran, Anna Schors Mezzosopran, Hagar Sharvit Mezzosopran, Erik Leuthäuser Jazz Double bass: Martin Lillich
Organisers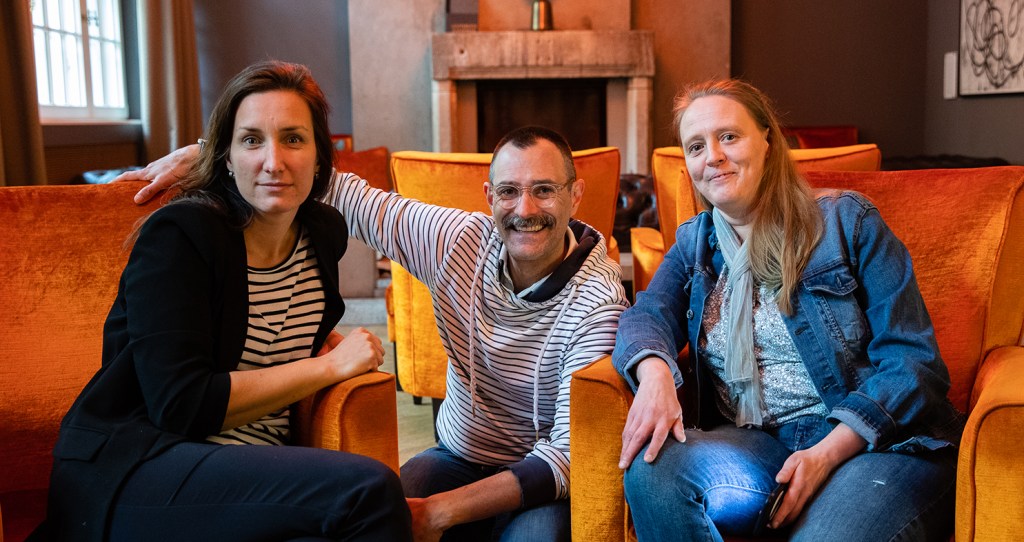 Franziska Ritter, Christian Siegmund and Heike Bebenroth have already organized over 500 concerts in Berlin.

We can be reached at: berlin@1to1concerts.de