Japan
23.11. - 16.12.2021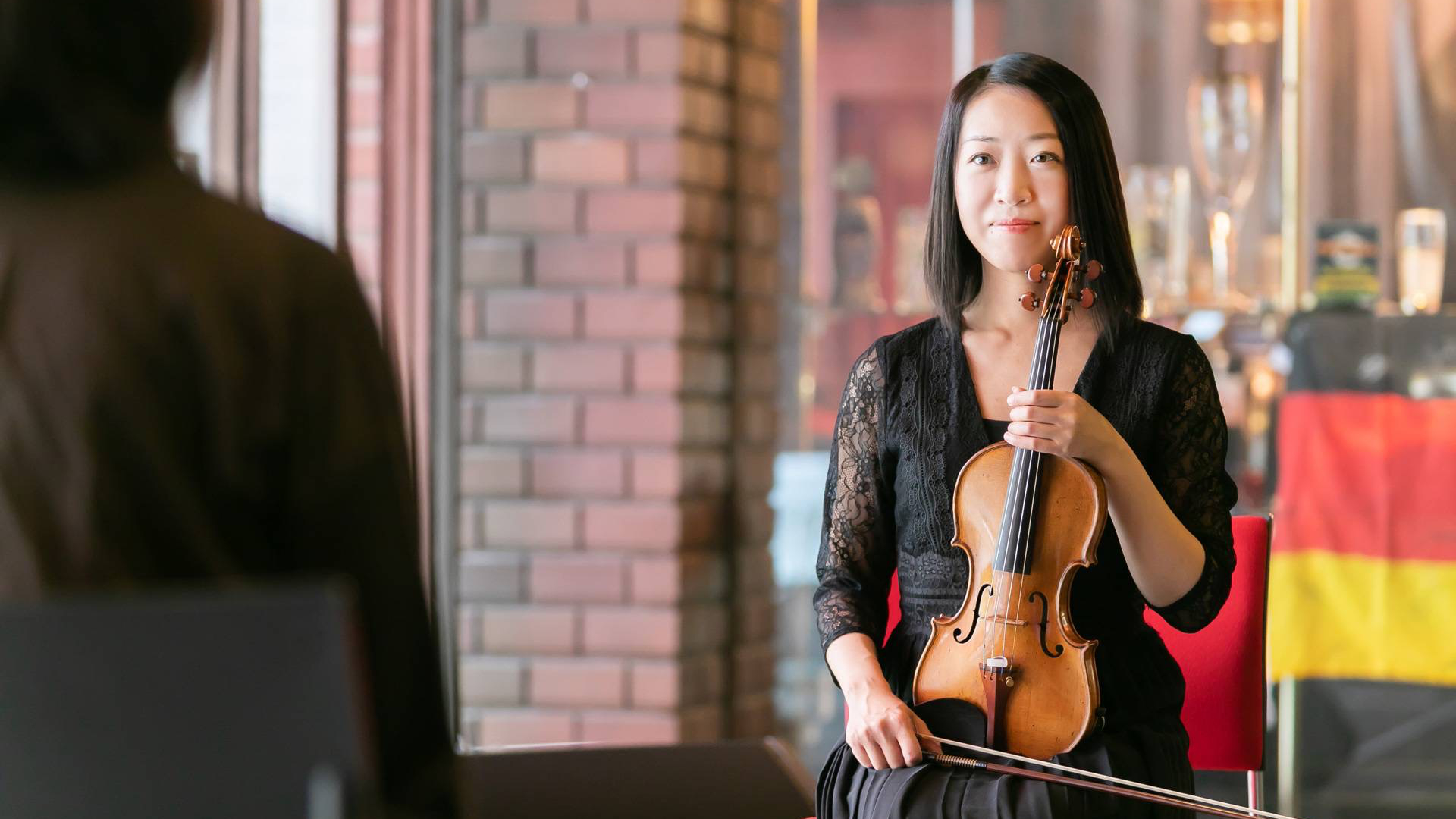 1:1 CONCERTS have been offered in Japan since November 2020. The Japanese violist Mio Wakamatsu was fascinated by the concert format and its similarity to the Japanese tea ceremony and philosophy ichi-go ichi-e. After the first concert at the Goethe-Institut Tokyo, more concerts were played at the violin store Il Violino Magico, at the concert hall Kasumicho Ongakudo and at the Goethe Institut Kyoto . Here you can find more information about the Japanese 1:1 CONCERTS.
The vibrating sound of the violin released feelings that I have might have suppressed subconsciously for a long time. An authentic and pure joy buried deep inside was literally ignited like fireworks.
Yuichiro Koizumi, Japanese listener
Musicians:
Mio Wakamatsu (viola), Myuko Ishigami (violin), Shohei Uwamori (cello), Ayumi Yamagishi (cello), Toshiyuki Shibata (traverse flute), Miyuki Urin (flute), Megumi Mori (piano), Natsu Takehara (violin), Ryuta Iwase (clarinet), Shinsuke Ishihara (marimba).
Musiker:innen
Viola: Mio Wakamatsu, Violine: Myuko Ishigami, Natsu Takehara, Cello: Shohei Uwamori, Ayumi Yamagishi, Traversflöte: Toshiyuki Shibata, Flöte: Miyuki Urin, Klavier: Megumi Mori, Klarinette: Ryuta Iwase, Marimba: Shinsuke Ishihara